American Black Film Festival Announces Industry Veteran Michael Quigley as Its Jury President for the 26th Annual Festival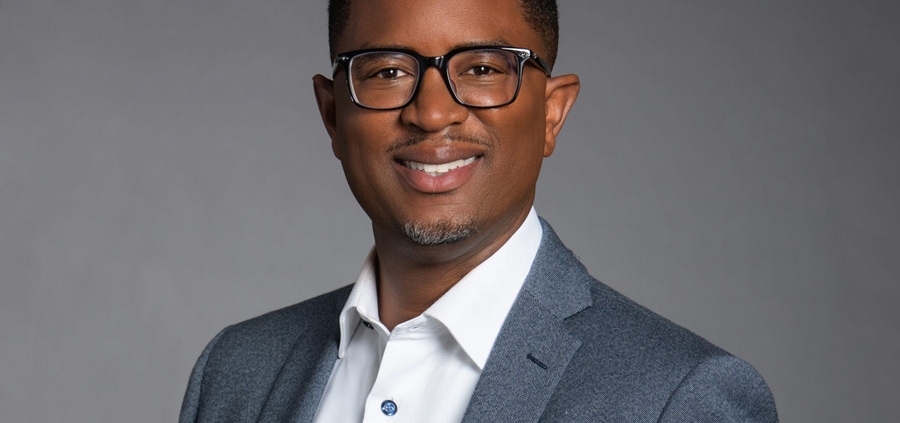 LOS ANGELES, CA, (March 10, 2022) – ABFF Ventures LLC announced today that Michael Quigley, Executive Vice President of Content Acquisitions TNT, TBS, truTV, HBO and HBO Max at WarnerMedia, will serve as jury president for the 2022 American Black Film Festival (ABFF). ABFF will be returning to Miami Beach for live events June 15-19, followed by online events June 20-30 on its custom-designed online platform ABFF PLAY.
In his role as jury president, Quigley will help the festival expand its Jury and curate a diverse slate of film and television content. As part of its independent film program, ABFF includes competitive sections, short films, narrative features, documentary features and web series. Last year producer Will Packer (Girls Trip, Ride Along) served the festival in this prestigious role. Previous jury presidents include NBA legend/entrepreneur/philanthropist Earvin "Magic" Johnson and filmmaker Lee Daniels (The United States vs. Billie Holiday).
"I am honored to serve as jury president at this year's ABFF, the preeminent film festival for discovering and championing Black and Brown filmmakers," said Quigley. "Some of the most talented directors of our time, as well as some of the most impactful stories, have come through ABFF and gone on to create breakthrough series and films that spark dialogue on important social issues and celebrate our rich diversity and history."
"We are very excited to have Michael serve as this year's ABFF Jury President. Throughout his career, he has championed diversity in our industry and established an extraordinary track record for identifying commercially viable content," said Jeff Friday, founder and CEO, ABFF Ventures LLC.
As EVP of Content Acquisitions, Quigley is responsible for buying and licensing film and television titles from WarnerMedia's expansive library as well as from third-party partners, building a vast content offering across the company's multiple platforms. He is committed to amplifying diverse voices in entertainment. This includes iconic television programming on HBO Max such as The Fresh Prince of Bel-Air, Chappelle's Show, Martin, Family Matters, Hangin' with Mr. Cooper, The Jamie Foxx Show, A Different World, Boondocks, Key and Peele, as well as high-energy, big-ticket movies on TBS and TNT including Creed, Central Intelligence and Black Panther.
In addition to screenings of independently produced content, the festival's program features studio/network premieres, talks that elevate timely issues and celebrates Black entertainment and networking events that bring together Black culture enthusiasts, artists, executives and filmmakers from around the world. ABFF continues to be the leading platform for Black filmmakers to tell their stories and drive momentum toward creating a more equal and diverse media landscape.
ABFF 2022 sponsors and partners to date include WarnerMedia & HBO® (Founding); Cadillac, City of Miami Beach, Greater Miami Convention & Visitors Bureau (GMCVB) (Presenting); American Airlines, Comcast NBCUniversal, Meta, Sony Pictures Entertainment (Premier); ALLBLK, Prudential Financial (Official); Accenture and Motion Pictures Association (MPA) (Supporting).
For festival registration and more information about the American Black Film Festival visit www.abff.com. Follow @ABFF on Twitter and @AmericanBlackFilmFestival on Instagram and Facebook.
---
ABOUT ABFF
The American Black Film Festival (ABFF) is an annual event dedicated to recognizing Black talent and showcasing quality film and television content by and about people of African descent. Dedicated to the belief that diverse artists deserve the same opportunities as their mainstream counterparts, ABFF founder Jeff Friday conceived the festival in 1997 as a vehicle to strengthen the Black entertainment community by fostering resource sharing, education and artistic collaboration. Now in its 26th year, the festival has become a cornerstone of diversity in Hollywood, providing a platform for emerging Black artists – many of whom have become today's most successful actors, producers, writers, directors and stand-up comedians. The ABFF is a property of ABFF Ventures LLC, an entertainment company specializing in the production of live events that promote Black culture and achievement.
---
Media Contacts:
Chelsye J. Burrows
Jeff Friday Media (JFM) and ABFF Ventures LLC
[email protected]
https://www.nicecrowd.com/wp-content/uploads/2022/03/news-Michael-Quigley.jpg
650
900
nicecrowd
https://www.nicecrowd.com/wp-content/uploads/2023/06/Nice-Crowd.png
nicecrowd
2022-03-10 16:41:17
2022-03-10 16:41:17
American Black Film Festival Announces Industry Veteran Michael Quigley as Its Jury President for the 26th Annual Festival