American Black Film Festival Announces Producer Will Packer as Its Jury President for 25th Anniversary Festival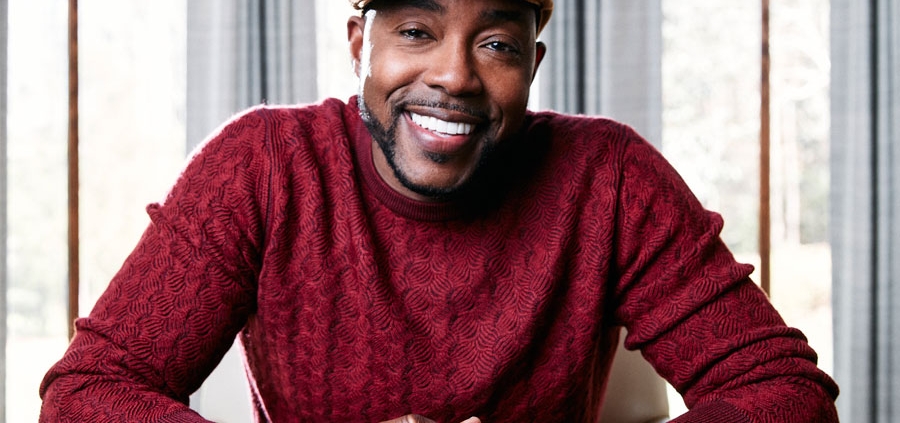 Submissions Now Open for the 2021 American Black Film Festival Set for Miami Beach and Online November 3-14
LOS ANGELES, CA, (March 30, 2021) – ABFF Ventures LLC., announced today that film producer Will Packer ('Girls Trip,' 'Ride Along') will serve as the Jury President for the 2021 American Black Film Festival (ABFF). This year, the ABFF will celebrate its 25th anniversary with a new festival format – a hybrid event, with live events in Miami Beach, November 3-7, followed by a week of virtual events on abffplay.com November 8-14.
In his role as president, Packer will help the festival expand its Jury and curate a diverse slate of film and television content. Returning to ABFF will be a homecoming for Packer who got his start at the festival in 1999 with the premiere of his feature film "Trois" directed by Rob Hardy. Since then, Packer has been a staunch supporter of the ABFF serving on its Advisory Board, premiering his studio films during the festival and lending his expertise to mentor emerging artists.
"ABFF is one of the single most instrumental institutions in my career. This is more than just a festival for me. It's very existence guarantees there will be more Will Packers making movies from a unique perspective and telling the stories of underserved audiences, said Will Packer."
"We are thrilled to have our dear friend Will serve as this year's ABFF Jury President. His relationship with the ABFF family spans more than 20 years and his path to success embodies the festival's mission – empowering Black creatives to thrive in Hollywood" says Jeff Friday, ABFF Ventures Founder & CEO
The festival is now accepting submissions in the following sections with full eligibility details available at www.abff.com/2022.
Competitive:
HBO Short Film Competition – A competitive section for narrative shorts directed by or produced and written by persons of African descent. Now in its 24th year, the HBO® Short Film Competition is regarded as one of the most prestigious short film showcases in the country. Prior winners of this award include Ryan Coogler (Black Panther, Judas and Black Messiah) and Steven Caple Jr. (Creed II, Transformers).
Narrative Features (US and International) – A competitive section for feature-length films directed by or written by and produced by persons of African descent.
Documentary Features (US and International) – A competitive section for nonfiction feature films directed by persons of African descent.
Web Series – A competitive section for short-form episodic television series directed by or produced and written by persons of African descent. World premieres selected to this section.
Non-Competitive:
World Showcase – A non competitive section showcasing feature and short films made by and about people of African descent, with projects that fall outside of the eligibility criteria of the festival's competitive sections.
ABFF Pride – A showcase of films that represent queer culture and reflect the LGBTQIA experience.
In addition to screenings of independently produced content, the festival's program features studio/network premieres, industry seminars and panel discussions to elevate timely issues and celebrate Black entertainment. ABFF continues to be the leading platform for Black filmmakers to tell their stories and drive momentum toward creating a more equal and diverse media landscape.
The premier destination event for Black film and television enthusiasts, the festival attracts an audience of 7,000 to 10,000 people who travel to Miami Beach each year. The 2020 ABFF Online Edition broadened that audience, drawing in virtual attendees from more than 90 countries around the world.
ABFF Sponsors to date include Warner Media, HBO® (Founding), Cadillac, Greater Miami Convention & Visitors Bureau (Presenting Sponsors); Jeff Friday Media, Sony Pictures Entertainment (Premier Sponsors); Netflix, Verizon Media (Official Sponsors); Accenture (Supporting Sponsor).
For festival registration and additional information visit abff.com/2022 and follow @ABFF on Twitter and @AmericanBlackFilmFestival on Instagram and Facebook. Join in on the conversation by using #ABFF25 and #ABFF. Registration is now open at https://www.abff.com/miami/register/
---
ABOUT ABFF VENTURES LLC:
ABFF Ventures LLC (ABFFV) is a multifaceted entertainment company specializing in the production of live and digital events that celebrate Black culture and achievement. Its mission is to curate experiences that entertain, educate and inspire communities of color while showcasing the work of Black artists in Hollywood. The company, through its flagship property, the American Black Film Festival (ABFF), has been a leading advocate for diversity in Hollywood since its inception in 1997. Since then, the festival has been the standard-bearer of excellence for Black creativity, having premiered the work and supported the careers of many of today's most successful actors and content creators. ABFF is headquartered in Los Angeles, is led by husband-and-wife team Jeff and Nicole Friday.
ABOUT ABFF:
The American Black Film Festival (ABFF) is an annual event dedicated to recognizing black talent and showcasing quality film and television content by and about people of African descent. Dedicated to the belief that diverse artists deserve the same opportunities as their mainstream counterparts, ABFF founder Jeff Friday conceived the festival in 1997 as a vehicle to strengthen the black entertainment community by fostering resource sharing, education and artistic collaboration. Now in its 25th year, the festival has become a cornerstone of diversity in Hollywood, providing a platform for emerging black artists – many of who have become today's most successful actors, producers, writers, directors and stand-up comedians.
---
PRESS CONTACT:
American Black Film Festival:
MPRM Communications
[email protected]
323-933-3399
https://www.nicecrowd.com/wp-content/uploads/2021/03/news-Will-Packer.jpg
650
900
nicecrowd
https://www.nicecrowd.com/wp-content/uploads/2023/06/Nice-Crowd.png
nicecrowd
2021-03-30 13:02:24
2021-03-30 13:02:24
American Black Film Festival Announces Producer Will Packer as Its Jury President for 25th Anniversary Festival