ABFF HONORS Announces its "Television Show of the Year" and "Film of the Year" Nominees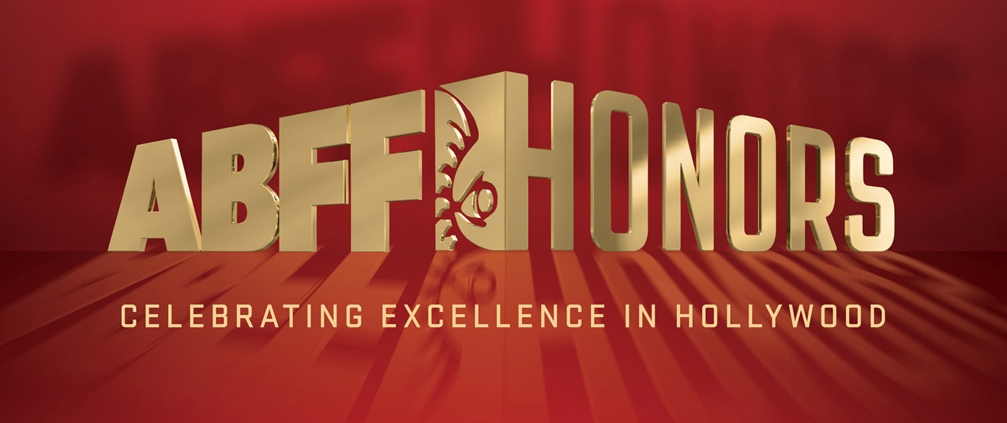 Inaugural Awards Gala to honor Diahann Carroll, Will Packer and more for their excellence in entertainment on Sunday, February 21, in Los Angeles
Los Angeles, CA – (January 20, 2016) Today, the American Black Film Festival (ABFF) announced the 2016 ABFF Honors' television and film nominees. ABFF Honors is an annual gala saluting excellence in motion pictures and television. Its mission is to celebrate Black culture by recognizing individuals, movies and television shows that have had a significant impact on American entertainment, as well as those who are proponents of championing diversity and inclusion in Hollywood. Actor and comedian Mike Epps will host this year's ceremony on February 21 at the Beverly Hilton in Los Angeles.
The winners of both the television and film categories will be determined by the 2016 ABFF Honors Awards Jury, a blue ribbon panel of actors, filmmakers, film critics and entertainment diversity executives. To qualify for nominations, a film must feature a lead actor of African descent and have had a U.S. theatrical release in 2015. Television nominees must feature a lead actor of African descent or be created by a person of African descent. The show must also have had a U.S. season premiere in 2015.
This year's "Film of the Year" nominees addressed many current political, social and economic issues. Included are two biopics: one about hip-hop's most revolutionary rap group, and the other about a doctor who challenged the NFL. Two nominees take us on the journey through the eyes of a child: one into the life of a child soldier, while the other follows a student from being a geek to being dope. Another contender stepped into the ring to give us a reboot of the "Rocky" franchise. Our final nominee pushed the envelope in a satire, which focused on the violence in Chicago based on an ancient Greek comedy. Our nominees for "Film of the Year" are:
BEASTS OF NO NATION (Netflix)
CHI-RAQ (Amazon Studios, Roadside Attractions)
CONCUSSION (Sony Pictures Entertainment)
CREED (Warner Bros. Entertainment)
DOPE (Open Road Films)
STRAIGHT OUTTA COMPTON (Universal Pictures)
Many television shows over the past year have had us glued to our screens. There are five that topped our list to receive the "Television Show of the Year" honor. Four had us tuned in weekly to see what will happen next in the lives of the Lyons and Johnson families, as well as asking ourselves "Will Mary Jane ever find true love?" and "Will Ghost continue to live a double life?" Our final nominee gives new definition to "innocent until proven guilty." The nominees for "Television Show of the Year" are:
BEING MARY JANE (BET)
black-ish (ABC)
EMPIRE (FOX)
HOW TO GET AWAY WITH MURDER (ABC)
POWER (STARZ)
"I have always believed that the Black artists in Hollywood would be more empowered if they were more committed to supporting one another, attending celebrations of their culture and relied less on mainstream validation of their work. I hope that the success of ABFF Honors will change things," said Jeff Friday, President and CEO, ABFF Ventures and Creator of ABFF Honors.
In addition to recognizing the top television shows and films of the year, ABFF Honors will pay tribute to film legends, along with today's creative forces, who together inspire the filmmakers and entrepreneurs of tomorrow. Iconic actress Diahann Carroll will be presented with the Hollywood Legacy Award, and television and film producer Will Packer will receive the Distinguished ABFF Alumni Award at the 2016 ABFF Honors. The Excellence in the Arts Award and Rising Star Award honorees will be announced in the coming weeks.
ABFF Honors will be one of the highlights of the Hollywood Awards season and Black History Month. The event is produced by ABFF Ventures (a partnership between Film Life and Black Enterprise) in association with de Passe Jones Entertainment. The 2016 ABFF Honors sponsors are Cadillac and BET Networks (Presenting Sponsors), Prudential Inc. and Moet Hennessy (Gold Sponsors) and Hilton Worldwide and Morgan Stanley (Corporate Sponsor).
---
For more on sponsorship opportunities and media credentials, log on to www.abffhonors.com.
Also, follow us on our social media platforms:
Twitter: http://twitter.com/abff
Facebook: http://www.facebook.com/pages/American-Black-Film-Festival/47321635722
Instagram: http://www.Instagram.com/AmericanBlackFilmFestival
YouTube: https://www.youtube.com/user/ABFFTV/featured
Hashtags: #ABFFHonors; #ABFF20
---
ABOUT THE ABFF
The American Black Film Festival (ABFF) is an annual event dedicated to bringing awareness of quality entertainment content made by and about people of African descent to a worldwide audience. Committed to the belief that Black artists deserve the same opportunities as their mainstream counterparts, ABFF founder Jeff Friday conceived the festival in 1997 as a vehicle to encourage diversity in the film and television industry. Today, it is widely recognized for supporting emerging talent, both in front of and behind the camera, and is regarded as one of the leading film festivals in the world. This year the ABFF will celebrate its 20th anniversary June 15-19 in Miami Beach, Florida.
For more information about the festival, visit www.ABFF.com.
Strategic Heights Media
Michelle Huff Elliott; Simone Smalls
[email protected]
212-634-7176
https://www.nicecrowd.com/wp-content/uploads/2016/01/2016-ABFF-HONORS-logo-press-release.jpg
540
1007
nicecrowd
https://www.nicecrowd.com/wp-content/uploads/2023/06/Nice-Crowd.png
nicecrowd
2016-01-20 14:19:58
2016-01-20 14:19:58
ABFF HONORS Announces its "Television Show of the Year" and "Film of the Year" Nominees