American Black Film Festival (ABFF) Announces 2021 Program Slate for 25th Year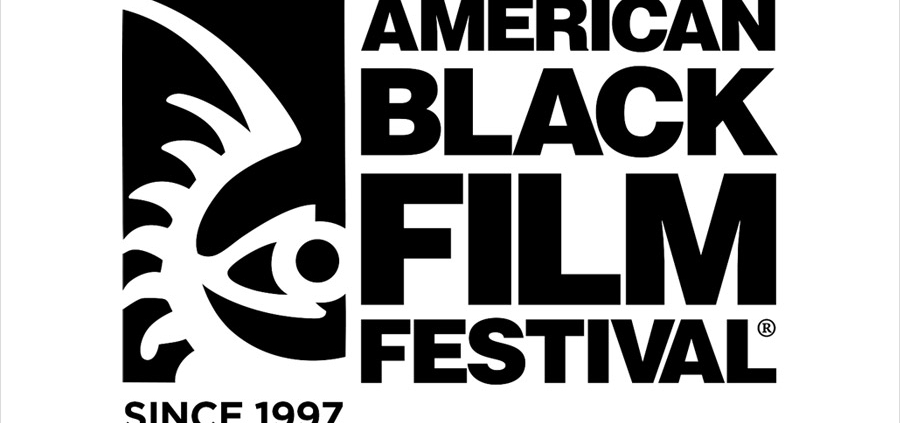 The 2021 American Black Film Festival Celebrates Its 25th Year with a Wide-ranging Lineup of Spotlight Screenings, Talk and Networking Events Featuring Some of Hollywood's Most Accomplished Artists and Content Creators
Top-line Talent Includes Halle Berry, Debra Martin Chase, Morris Chestnut, Meagan Good, Charles D. King, Regina King, MC Lyte, Niecy Nash, Michael Rainey Jr., Amanda Seales, Larenz Tate, Flex Alexander and Shanice Wilson
LOS ANGELES, CA, (November 2, 2021) – The 2021 American Black Film Festival (ABFF) today unveiled its 25th anniversary program slate that highlights the festival's commitment to showcasing exceptional Black content and providing a platform for emerging artists and new voices. The 26-day virtual event will feature an array of spotlight screenings, talk and virtual networking events with top-line talent. The festival will be available as a worldwide global event November 3 – 28 on its online platform ABFFPLAY.
"As is customary with ABFF, our 2021 festival event presents a wide selection of inspiring, educational and entertaining content from a diverse group of artists," said Nicole Friday, president and general manager, ABFF Ventures LLC. "We are grateful for the continued support of our partners and sponsors who have helped to make our 25th anniversary a memorable event."
The festival opens with a special limited in-person screening in Los Angeles of Warner Bros.' highly anticipated film King Richard starring two-time Oscar nominee Will Smith under the direction of Reinaldo Marcus Green. Reinaldo is an ABFF alum and previous finalist in HBO's Short Film Competition held exclusively at ABFF.
ABFF's 24th HBO Short Film Competition, hosted by Bevy Smith, features five compelling short films from emerging filmmakers who compete for the prestigious 2021 HBO Short Film Award and a $10,000 cash prize. In addition, the WarnerMedia Access Writers TV Competition spotlights two talented new writers in the genres of drama and comedy.
The Best of the ABFF Awards, hosted by actress Amanda Seales (Insecure), will culminate the festival with the presentation of the 2021 independent film awards and talent contest winners on Saturday, November 27, at 5 p.m. PST/8 p.m. EST.
"In celebration of ABFF's 25th anniversary, the festival is set to bring an engaging and memorable program to its global community," said Amelia M. Winfree, vice president, sponsorship & media partnerships. "This year's slate is undeniably a testament to our steadfast corporate partners, who are truly committed to ensure that we continue to uplift diverse stories and storytellers and keep the spotlight powered on."
Following are highlights of the festival's 2021 lineup intended to entertain, educate and inspire. All talks and spotlight screenings will be available free on ABFFPLAY beginning, Monday, November 15. For the complete list and details of 2021 ABFF events visit www.ABFF.com.
TALKS
A festival favorite, one of this year's ABFF Master Classes — The Art of Directing — features directors David E. Talbert (Jingle Jangle: A Christmas Story), Liesl Tommy (Respect) and Deon Taylor (Fatale), who will discuss scenes from their most popular films and provide unique insights into creating moments on screen as well as their individual creative process. Moderated by Jacqueline Coley. Presented by Cadillac.
A window into the complex world of animation will be in full view in the Animation Demystified Master Class moderated by Karen Rupert Toliver, EVP, creative, Sony Pictures Animation with panelists Kemp Powers, director, untitled sequel to Spider-Man: Into the Spider-Verse and Carl Jones, showrunner, Young Love. In Anne Boleyn Radically Reimagined, the downfall of the wife of Henry VIII portrayed by actress Jodie Turner-Smith (Queen & Slim) is examined. A Celebration of John Singleton, in honor of director and long-time ABFF supporter John Singleton, reunites cast from Singleton's classic films, Boyz n the Hood and Baby Boy. All presented by Sony Pictures Entertainment.
Meet the cast of Prime Video's new single-camera comedy series Harlem in a Clips & Conversation event. Amazon Studios brings together creator Tracy Oliver (Girls Trip) with the cast, including Meagan Good (Intruder), Grace Byers (Empire), Jerrie Johnson (Good Trouble) and Shoniqua Shandai (Bodied) to give you an inside look at the making of the show. Moderated by Latasha Gillespie, head of global diversity, equity and inclusion, Amazon Studios.
ESSENCE deputy editor Cori Murray in One on One with veteran producer Debra Martin Chase (The Equalizer) will discuss her career and the business of Hollywood. In an insightful talk event, This is Our Story writers Kay Oyegun, Jon Dorsey and Eboni Freeman from the hit drama series This is Us take a look Inside the Writers Room and provide details about what we might see in the upcoming final season of the show. Presented by Comcast NBCUniversal.
From creator Phil Augusta Jackson (Brooklyn Nine-Nine) and executive producer Dan Goor (Brooklyn Nine-Nine) comes Grand Crew, a new comedy that proves life is better with your crew. This group of young professionals are all trying to navigate the ups and downs of life and love in Los Angeles — and they always find time to gather at their favorite bar to "wine down" and unpack it all. NBC and Universal Television hosts a spirited conversation with the creator, executive producer and cast.
Oscar-winning actress, director and ABFF's 2021 Ambassador Halle Berry discusses her extraordinary career and the release of her Netflix directorial debut Bruised, in an intimate one-on-one Conversation moderated by the Kelley L. Carter, senior entertainment editor at The Undefeated. The stellar cast of The Harder They Fall recount their experiences making the all-Black western. All presented by Netflix.
In Icons, Idols + Influencers, ABFF will be in Conversation with the Tate Brothers for an in-depth interview with Larenz Tate (Power Book II: Ghost) and his brothers Larron Tate and Lahmard Tate, both producers and actors. Presented by American Airlines.
AT&T Dream in Black hosts this year's Hot in Hollywood panel featuring actors making a name for themselves, including Storm Reid (Euphoria), Kendrick Sampson (Insecure), Javicia Leslie (Batwoman). Moderated by Cortney Wills, entertainment director, TheGrio.
Conversation & Financial Facts with Shanice Wilson and Flex Alexander, moderated by financial planner Delvin Joyce, addresses the role finances play in the growth of their careers and the impact of COVID-19. Presented by Prudential Financial.
Starz hosts Power Book II: Ghost Next Up with cast members Lovell Adams-Gray, Alix Lapri, Gianni Paolo, Michael Rainey Jr. and LaToya Tonodeo discussing the series and its upcoming season.
Disney Television Studios and ABC gives us a look inside the new American coming-of-age comedy The Wonder Years, inspired by the beloved award-winning series of the same name, followed by a panel with creator, executive producer and ABFF alum Saladin K. Patterson, executive producer Fred Savage and series stars Elisha "EJ" Williams, Dulé Hill, Saycon Sengbloh and Laura Kariuki. Then, meet the creative minds behind Queens, the story of four women in their 40s who reunite for a chance to recapture their fame and regain the swagger they had in the '90s, during a panel with creator and executive producer Zahir McGhee, executive producer Sabrina Wind, costume designer Provi Fulp and soundtrack consultant Grady Spivey.
Facebook shares their approach to giving diverse creators the power to be seen, to be heard, to build their business, and to inspire a more just and inclusive world leveraging the power of social media with a spotlight on the newly launched We The Culture initiative. Join for a special preview of We The Culture's House of Jubilee short film, followed by a conversation with Facebook and a selection of We the Culture creators. Facebook also presents Wave Makers: Black Women Storytellers in Horror and the Supernatural, features Tananarive Due—pioneering UCLA scholar of Black Horror and Afrofuturism, TV producer and award-winning fiction writer ("Ghost Summer: Stories", "My Soul to Keep")—in conversation with Dr. Michele Prettyman (Fordham University) of Daughters of Eve Media, a longtime ABFF partner.
The Motion Picture Association will take us behind the scenes of the film ratings process with the leaders of its Classification and Rating Administration in A Conversation panel Rate My Movie. Moderated by John Gibson, vice president, external and multicultural affairs, Motion Picture Association.
Life as Entrepreneurs features MACRO's Charles D. King and Stacey Walker King. Moderated by Lauren A. Ziadie, executive director of Morgan Stanley.
OWN: Oprah Winfrey Network and Warner Bros. Television welcome you to meet the cast and creator of OWN's new must-watch juicy drama series The Kings of Napa in a virtual panel experience featuring acclaimed series showrunner and executive producer Janine Sherman Barrois (Claws).
SPOTLIGHT SCREENINGS
In addition to our opening night film, ABFF will host Spotlight Screenings on select nights throughout the festival.
Legacy Lives On is a story about three Black millennial women from Detroit, Tulsa and Atlanta who, despite historic and present-day barriers, are discovering their path to financial independence. Insurance industry veteran Salene Hitchcock-Gear will lead a candid discussion about legacy planning and financial wellness with industry experts Brittni Smallwood and Omari Hall. Courtesy of Prudential Financial.
The Disney+ original series from National Geographic, Welcome to Earth follows two-time Oscar nominee Will Smith on an extraordinary, once-in-a-lifetime adventure around the world to explore Earth's greatest wonders. British polar explorer Dwayne Fields discusses the six-part awe-inspiring series, which premieres on Disney+ in December, with Rolling Out CEO Munson Steed. Courtesy of Disney+.
She devoted her life to seeking justice for her son Emmett Till. Mamie Till Mobley is the focus of a six-part series Women of the Movement, which will be followed by a conversation with stars Adrienne Warren and Cedric Joe and executive producers Marissa Jo Cerar and Gina Prince-Bythewood. Courtesy of ABC and Kapital Entertainment.
AspireTV showcases the short film HIStory, a story about a Black father, played by actor/comedian Rodney Perry, having to address the relevance of his son's middle school history curriculum. The film is followed by an intimate conversation with the cast and crew.
IMDb (www.imdb.com), the world's most popular and trusted source for movie, TV and celebrity content, is committed to celebrating content that reflects its diverse global audience, including helping entertainment fans discover a new generation of Black stories and storytellers. IMDb ratings help entertainment fans make informed viewing choices and discover new films, shows and talent and ABFF audience members are encouraged to rate and review any or all of the titles screening at the 2021 festival.
ABFF 2021 features some 100 official film selections, including narrative and documentary features, the HBO Short Film Competition, web series, ABFF Pride, World Showcase and New Voices. Film producer and ABFF alumnus Will Packer (Girls Trip, Ride Along) serves as the festival's 2021 Jury President, overseeing the voting process. For the complete selection of ABFF's 100 official film selections from 35 countries and web series visit,
https://www.abff.com/miami/2021-screenings/narrative-features/
NETWORKING & EXPERIENCES
Although the festival is virtual, ABFF is true to its mission to provide networking, mentoring and casting opportunities to festival participants.
ALLBLK's Shoot Your Shot returns to ABFF with an opportunity for aspiring Black talent to audition for a role in the upcoming original series West Philly, Baby. The session features Niecy Nash (Claws) as the celebrity reader, along with MC Lyte, Precious Way (Queens), Colman Domingo (Ma Rainey's Black Bottom), Brett Dismuke, general manager, ALLBLK and WE tv, Nikki Love, SVP, development & production, ALLBLK and the 2021 finalists. Moderated by LDB Casting.
Meet and connect with festival attendees at AT&T 5G Fast Connections, a digital networking event where festival attendees can expand their network through a virtual speed networking session. Participants will also have the opportunity to sign up for mentorship sessions with leading executives and creatives in film and television through AT&T Office Hours. To learn more and sign up visit, www.ABFF.com.
ABFF sponsors to date include WarnerMedia, HBO® (Founding); Cadillac, Greater Miami Convention & Visitors Bureau, Amazon Studios (Presenting); Comcast NBCUniversal, Sony Pictures Entertainment, American Airlines, AT&T, Facebook, IMDb (Premier); ALLBLK, HBOMax, City of Miami Beach, Netflix, Prudential Financial, TBS, Yahoo!, Starz, Warner Bros. Pictures, Disney Television Studios, National Geographic, and Variety (Official); Accenture, AspireTV, Motion Picture Association (MPA), Morgan Stanley, OWN (Oprah Winfrey Network) (Supporting). Media partners include BIN: Black Information Network, TheGrio and Rolling Out
For festival information, visit and follow @ABFF on Twitter and @AmericanBlackFilmFestival on Instagram and Facebook. Join in on the conversation by using #ABFF. For information about media credentials, visit: https://www.abff.com/pressroom/.
---
ABOUT ABFF
The American Black Film Festival (ABFF) is an annual event dedicated to recognizing Black talent and showcasing quality film and television content by and about people of African descent. Dedicated to the belief that diverse artists deserve the same opportunities as their mainstream counterparts, ABFF founder Jeff Friday conceived the festival in 1997 as a vehicle to strengthen the Black entertainment community by fostering resource sharing, education and artistic collaboration. Now in its 25th year, the festival has become a cornerstone of diversity in Hollywood, providing a platform for emerging Black artists – many of whom have become today's most successful actors, producers, writers, directors and stand-up comedians. The ABFF is a property of ABFF Ventures LLC, a division of Jeff Friday Media (JFM).
---
Media Contact:
Chelsye J. Burrows
Jeff Friday Media (JFM) and ABFF Ventures LLC
[email protected]
https://www.nicecrowd.com/wp-content/uploads/2022/05/news-ABFF-Since-1997.jpg
650
900
nicecrowd
https://www.nicecrowd.com/wp-content/uploads/2023/06/Nice-Crowd.png
nicecrowd
2021-11-02 10:54:42
2021-11-02 10:54:42
American Black Film Festival (ABFF) Announces 2021 Program Slate for 25th Year