The 22nd Annual American Black Film Festival (ABFF) Announces the 2018 Master Class Line Up with Industry Veteran Glendon Palmer and Casting Director Kimberly Hardin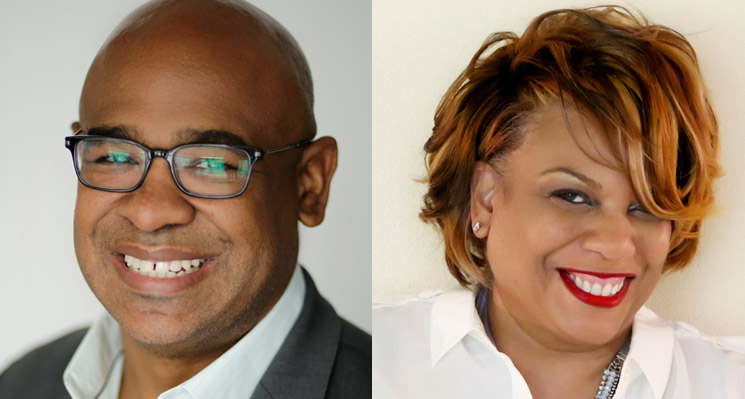 Confirmed Workshops include Nailing Your Audition and Financing Independent Films
New York, New York (December 12, 2017) – The 22nd Annual American Black Film Festival (ABFF) is thrilled to announce the 2018 line up for its highly anticipated Master Class series, taking place in Miami, Florida June 13-17. The master classes are intense workshops designed to help emerging artists hone the craft of filmmaking in various disciplines. The classes will be led by two of the industry's top experts including Glendon Palmer, SVP of Development and Production at Global Road Entertainment and casting director, Kimberly Hardin.
Glendon Palmer will lead the "Master Class: Film Financing" session, which will instruct indie filmmakers on the task of getting their dramatic and/or documentary feature films financed. This class will provide insider perspectives and frank advice on what it takes to get indie pictures made, as well as how ever-changing technologies, distribution windows, alternative financing opportunities, and working with other countries, impact the financing process. Palmer is the Executive Producer of the films Southside with You, Jumping the Broom and Fifty Shades of Black.
Casting director Kimberly Hardin will teach the "Master Class: Nailing Your Audition" session, which will focus on preparation, how to audition and how to own the room. Hardin's casting credits includes Cadillac Records, Think Like a Man and Snowfall. Her workshop will demonstrate a comprehensive pragmatic approach to gaining employment, understanding pay rates/contracts, mastering one line and "under-five" auditions, and maintaining a positive attitude, while navigating the business.
Master class tickets are sold separately from the festival passes. They are currently available for purchase at https://www.abff.com/miami/master-classes/.
Festival passes are on sale now at www.ABFF.com, offering three different levels of access to festival events. Questions regarding registration should be directed to [email protected].
ABFF SOCIAL MEDIA:
Sponsors of the 2018 American Black Film Festival are HBO® (Founding and Presenting Sponsor); Greater Miami Convention & Visitors Bureau (Host and Presenting Sponsor); Comcast NBCUniversal (Presenting Sponsor); Turner (Premier Sponsor); American Airlines (Official Sponsor) and Walter Kaitz Foundation (Industry Partner).
To apply for media credentials, please go to https://www.abff.com/miami/media/media-credentials/.
---
ABOUT ABFF:
The American Black Film Festival (ABFF) is an annual event dedicated to showcasing quality film and television content by and about people of African descent. The festival is committed to the belief that Black artists and content creators deserve the same opportunities as their mainstream counterparts. ABFF founder Jeff Friday conceived the festival in 1997 as a vehicle to promote diversity in the motion picture industry, and strengthen the Black filmmaking community through resource sharing, education, artistic collaboration and career development. For more than two decades, the ABFF has been the standard-bearer of excellence in independent Black cinema, having premiered the works and supported the careers of many of today's most successful artists, including Ryan Coogler (Black Panther), Anthony Anderson (Blackish), Will Packer (Girls Trip), Issa Rae (Insecure), Omari Hardwick (Power) and Raoul Peck (I Am Not Your Negro). Today, it is the preeminent pipeline for Black talent, in front of and behind the camera, significantly expanding the range of talent in the entertainment industry at large. The ABFF is a property of ABFF Ventures LLC, a multifaceted entertainment company specializing in the production of live events, television and digital content, targeted to upscale African American audiences. The company is a joint venture between Film Life Inc. and Black Enterprise, two prominent media and event companies, each with legacies of showcasing the best of African American culture and achievement.
---
PRESS CONTACT:
Strategic Heights Media
Michelle Huff Elliott
[email protected]
212-634-7176
https://www.nicecrowd.com/wp-content/uploads/2017/12/master-classes-2018.jpg
399
745
nicecrowd
https://www.nicecrowd.com/wp-content/uploads/2023/06/Nice-Crowd.png
nicecrowd
2017-12-12 10:19:34
2017-12-12 10:19:34
The 22nd Annual American Black Film Festival (ABFF) Announces the 2018 Master Class Line Up with Industry Veteran Glendon Palmer and Casting Director Kimberly Hardin