American Black Film Festival Goes Virtual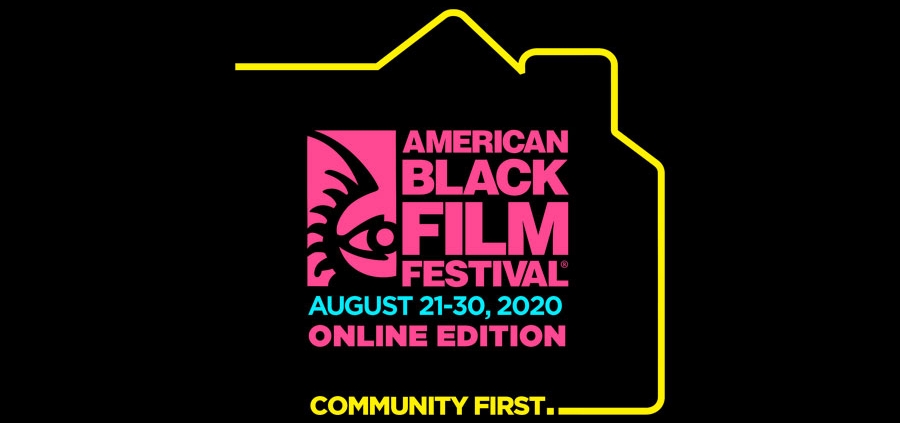 Online Edition Scheduled for August 21-30, 2020
LOS ANGELES, CA, (June 11, 2020) – ABFF Ventures LLC., today announced that the 24th annual American Black Film Festival (ABFF) will take place online August 21-30, 2020 at abff.com. The ABFF Online Edition will continue the tradition of the live festival, featuring the best of independent black cinema, studio premieres, conversations and panels, business of entertainment seminars, along with virtual networking events.
The ABFF will also use its platform for social change in response to the scourge of racial injustice in our country, as well as educate and support its community in an effort to help in its recovery from the coronavirus. This year's festival theme is "Community First!"
"While we will surely miss being with our ABFF community in Miami Beach this year and connecting in person, what truly binds us together is our shared commitment to ensure inclusion in Hollywood and sustaining a place of inspiration for diverse storytellers. We will persevere through this year and end up a stronger community on the other side of this crisis." said ABFF Ventures CEO, Jeff Friday.
The American Black Film Festival (ABFF) was conceived in 1997 as a vehicle to strengthen the Black entertainment community and provide a platform for emerging artists. It has become one of the leading film festivals in the world and a place of inspiration and community for many. The destination festival, which has typically attracted 7,000 to 10,000 attendees to Miami Beach, will open its virtual doors to a global audience, offering most of its programming free of charge.
Previously announced, Iconic Grammy Award® winning and Academy Award® nominated singer, songwriter, actress, producer and philanthropist Mary J. Blige serves as this years' ambassador.
Sponsors to date include Warner Media, HBO® (Founding), Greater Miami Convention & Visitors Bureau (Presenting Sponsors); Comcast NBCUniversal, Amazon Studios (Premier Sponsors); Motion Picture Association (MPA), Sony Pictures Entertainment, Jeff Friday Media, UMC – Urban Movie Channel, Verizon Media (Official Sponsors); Accenture (Supporting Sponsor); Blackfilm.com (Media Partner).
For more information on ABFF and up-to-date news, go to www.abff.com and follow @ABFF on Twitter and @AmericanBlackFilmFestival on Instagram and Facebook. Join in on the conversation by using #ABFF20 and #WeAreABFF.
---
ABOUT ABFF:
The American Black Film Festival (ABFF) is an annual event dedicated to recognizing black talent and showcasing quality film and television content by and about people of African descent. Dedicated to the belief that diverse artists deserve the same opportunities as their mainstream counterparts, ABFF founder Jeff Friday conceived the festival in 1997 as a vehicle to strengthen the black entertainment community by fostering resource sharing, education and artistic collaboration.
After 24 years, the festival has become a cornerstone of diversity in Hollywood, providing a platform for emerging black artists — many of who have become today's most successful actors, producers, writers, directors and stand-up comedians, including Ryan Coogler (Black Panther), Will Packer ("Girls Trip"), Issa Rae ("Insecure"), Kevin Hart ("Night School"), Omari Hardwick ("Power") and Steven Caple Jr. ("Creed II"). The ABFF is the preeminent pipeline for black artists in front of and behind the camera, and has significantly expanded the range of talent working in the entertainment Industry.
As "the nation's largest gathering of black film and television enthusiasts" the ABFF attracts a broad audience of celebrity talent, emerging artists, upscale consumers and industry stakeholders. Approximately 7,000 to 10,000 people travel to Miami Beach each year for the five-day event. The festival opens with the premiere of an upcoming Hollywood release followed by a full schedule of intriguing independent film screenings, master classes, panels, celebrity talks, live entertainment, and a variety of networking and hospitality events.
ABOUT ABFF VENTURES:
ABFF Ventures LLC (ABFFV) is a multifaceted entertainment company specializing in the production of live events and branded content. Its mission is to entertain and inspire communities of color while promoting diversity in Hollywood. Headquartered in Los Angeles, ABFFV was formed to stimulate business growth through expansion into other events and services. Its tent-pole properties are the American Black Film Festival (ABFF), cited by MovieMaker magazine as "One of the Coolest Festivals in the World;" and "ABFF Honors," an annual awards gala saluting the top stars of film and television. In creating ABFF Ventures, CEO Jeff Friday channeled his passion for film and television, as well as his discomfort with the underrepresentation of people of color in Hollywood, into an organization with the ultimate goal of advocating for diversity within the entertainment industry. Through his vision and perseverance, ABFF Ventures has become a highly respected enterprise, generating goodwill throughout the Hollywood and corporate communities.
---
PRESS CONTACT:
MPRM Communications
[email protected]
323-933-3399
https://www.nicecrowd.com/wp-content/uploads/2020/06/news-ABFF-Online-Edition.jpg
650
900
nicecrowd
https://www.nicecrowd.com/wp-content/uploads/2023/06/Nice-Crowd.png
nicecrowd
2020-06-11 15:08:18
2020-06-11 15:08:18
American Black Film Festival Goes Virtual