American Black Film Festival Postponed due to Coronavirus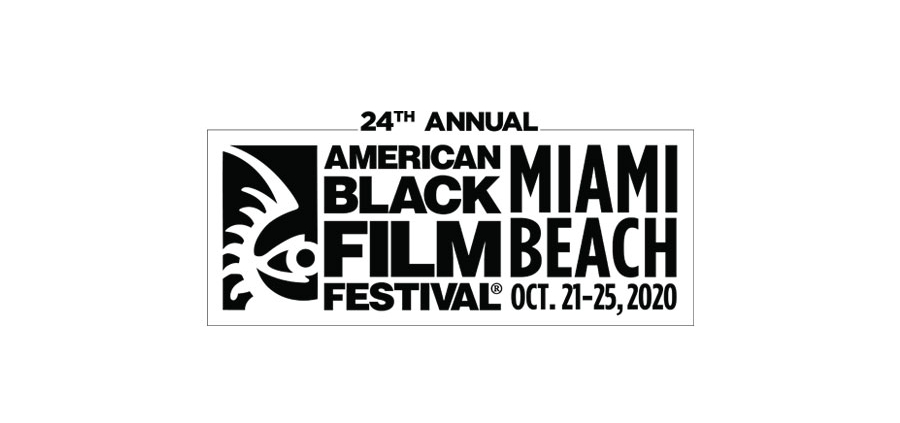 Now Scheduled for October 21-25, 2020
LOS ANGELES, CA, (March 24, 2020) – ABFF Ventures LLC., today announced that it has postponed the 2020 American Black Film Festival (ABFF). The 24th annual event scheduled to take place June 17 – 21 in Miami Beach has been rescheduled for October 21-25, 2020.
The American Black Film Festival (ABFF) was conceived in 1997 as a vehicle to strengthen the black entertainment community and provide a platform for emerging artists. It has become one of the leading film festivals in the world and a place of inspiration and community for many.
"ABFF is a destination event that attracts participants from around the world, which is why we made the difficult but necessary decision to postpone the 24th American Black Film Festival," said ABFF Ventures CEO, Jeff Friday. While we remain committed to providing a program for storytellers who rely on ABFF to showcase their work, at this time, our main priority is the health of our staff, attendees, and corporate partners."
The decision was made based on guidance from the CDC, NIH, and with the support of leading sponsors, which include the Greater Miami Convention & Visitors Bureau (GMCVB), WarnerMedia, HBO, Comcast NBCUniversal, Motion Picture Association (MPA), Cadillac and
Sony Pictures Entertainment.
"The GMCVB is proud to have a long-standing partnership with ABFF", said William D. Talbert, III, CDME, President and CEO of GMCVB. "We applaud the ABFF for being proactive during this global health pandemic and for their commitment of rescheduling the festival back in Miami at a later date. As a premiere global events town, Greater Miami looks forward to the opportunity to roll out the red carpet and welcome ABFF."
Festival passes will go back on sale June 1st. For the latest updates, please check www.abff.com.
---
ABOUT ABFF:
The American Black Film Festival (ABFF) is an annual event dedicated to recognizing black talent and showcasing quality film and television content by and about people of African descent. Dedicated to the belief that diverse artists deserve the same opportunities as their mainstream counterparts, ABFF founder Jeff Friday conceived the festival in 1997 as a vehicle to strengthen the black entertainment community by fostering resource sharing, education and artistic collaboration.
After 24 years, the festival has become a cornerstone of diversity in Hollywood, providing a platform for emerging black artists — many of who have become today's most successful actors, producers, writers, directors and stand-up comedians, including Ryan Coogler (Black Panther), Will Packer ("Girls Trip"), Issa Rae ("Insecure"), Kevin Hart ("Night School"), Omari Hardwick ("Power") and Steven Caple Jr. ("Creed II"). The ABFF is the preeminent pipeline for black artists in front of and behind the camera, and has significantly expanded the range of talent working in the entertainment Industry.
As "the nation's largest gathering of black film and television enthusiasts" the ABFF attracts a broad audience of celebrity talent, emerging artists, upscale consumers and industry stakeholders. Approximately 7,000 to 10,000 people travel to Miami Beach each year for the five-day event. The festival opens with the premiere of an upcoming Hollywood release followed by a full schedule of intriguing independent film screenings, master classes, panels, celebrity talks, live entertainment, and a variety of networking and hospitality events.
ABOUT ABFF VENTURES:
ABFF Ventures LLC (ABFFV) is a multifaceted entertainment company specializing in the production of live events and branded content. Its mission is to entertain and inspire communities of color while promoting diversity in Hollywood. Headquartered in Los Angeles, ABFFV was formed to stimulate business growth through expansion into other events and services. Its tent-pole properties are the American Black Film Festival (ABFF), cited by MovieMaker magazine as "One of the Coolest Festivals in the World;" and "ABFF Honors," an annual awards gala saluting the top stars of film and television. In creating ABFF Ventures, CEO Jeff Friday channeled his passion for film and television, as well as his discomfort with the underrepresentation of people of color in Hollywood, into an organization with the ultimate goal of advocating for diversity within the entertainment industry. Through his vision and perseverance, ABFF Ventures has become a highly respected enterprise, generating goodwill throughout the Hollywood and corporate communities.
---
CONTACT:
MPRM Communications
[email protected]
323-933-3399
https://www.nicecrowd.com/wp-content/uploads/2020/03/news-24th-Annual-ABFF.jpg
650
900
nicecrowd
https://www.nicecrowd.com/wp-content/uploads/2023/06/Nice-Crowd.png
nicecrowd
2020-03-24 10:59:16
2020-03-24 10:59:16
American Black Film Festival Postponed due to Coronavirus