McDonald's and American Black Film Festival Return with National Video Competition for Rising Filmmakers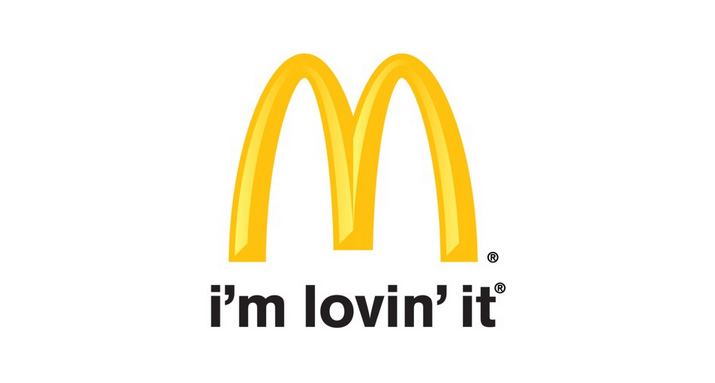 Barbershop: The Next Cut film director, Malcolm D. Lee, to mentor finalists
OAK BROOK, Ill. (Feb. 15, 2016) – Back for its second year, McDonald's USA and the American Black Film Festival invite emerging filmmakers to enter McDonald's "My Community" Video Competition. Filmmakers are challenged to create one 90-second video that illustrates McDonald's 365Black mantra, "Deeply Rooted in Your Community." Aspiring filmmakers nationwide are encouraged to enter their best, original submissions by 11:59 p.m. EDT April 15, 2016, for their chance to win the grand prize. Three finalists will be selected to attend the 20th annual American Black Film Festival in Miami, June 15 – 19 and have an exclusive opportunity to be mentored by critically-acclaimed film director Malcolm D. Lee (The Best Man; The Best Man Holiday; Barbershop: The Next Cut), who will provide finalists with invaluable film industry tips and advice.
The submissions will be judged by a panel of industry experts and the top three short videos will premiere at the highly-anticipated 20th anniversary festival. Submissions will be critiqued on creativity, implementation of concept and quality. One finalist will take home the grand prize — a film equipment package valued at $2,500 and an opportunity to have their video featured on prominent websites, including McDonald's 365Black.com and other media entities. More information about the competition can be found at www.abff.com.
"We are proud to partner with McDonald's on bringing this opportunity to emerging content creators. Without a doubt, this competition is a catalyst for introducing undiscovered talent to the industry-at-large," said Jeff Friday, ABFF founder and CEO.
"I look forward to returning as mentor to the finalists in the McDonald's 'My Community' Video Competition," said Malcolm D. Lee. "There is so much great talent out there in the film industry and it's always inspiring to connect with them and hopefully do my part to support the next generation of great filmmakers."
Furthering their relationship with filmmakers, McDonald's is also working with writer/director/producer Reginald Hudlin (House Party; Boomerang), who will star in an All Day Breakfast commercial airing this month.
McDonald's 365Black mantra, Deeply Rooted in Your Community, will inspire what the brand does in 2016, extending to this video competition. By focusing on 'my community', the campaign provides an opportunity to showcase various communities and allow consumers to celebrate the communities that they are part of. Not confined to just the neighborhood in which they live, 'my community' includes shared passions, hobbies, interests, churches and social organizations.
"This partnership with ABFF allows us to affect meaningful and impactful change in the communities we serve and be a catalyst in cultivating stories from African American communities nationwide through these aspiring filmmakers," said Marty Gillis, Chairman, McDonald's African American Consumer Marketing Committee. "We are looking forward to the creativity that will come out of this competition and hope that it sparks inspiration and excitement in the film industry."
Last year's winner, Richard T. Fields, won the competition with his short video "Puppy Love." The 'My Community' Video Competition and ABFF's vision to promote diversity in the film and television industry align with McDonald's 365Black platform — an initiative that celebrates the pride, heritage and achievements of African-Americans year round. McDonald's encourages those interested in the competition to follow @365Black on Twitter and join the conversation using #365BlackFilm. To learn more about the 365Black initiative, visit www.365Black.com.
To learn more about the American Black Film Festival and the 'My Community' Video Competition, visit www.abff.com. Follow @ABFF on Twitter and @AmericanBlackFilmFestival on Instagram and join the conversation using #ABFF20.
About McDonald's
McDonald's USA, LLC, serves a variety of menu options made with quality ingredients to more than 27 million customers every day. Nearly 90 percent of McDonald's 14,000 U.S. restaurants are independently owned and operated by businessmen and women. Customers can now log online for free at approximately 11,500 participating Wi-Fi enabled McDonald's U.S. restaurants. For more information, visit www.mcdonalds.com, or follow us on Twitter @McDonalds and Facebook www.facebook.com/mcdonalds. To learn more about the 365Black initiative, visit www.365Black.com and follow @365Black on Twitter.
.
About The American Black Film Festival
The American Black Film Festival (ABFF) is a four-day event dedicated to showcasing quality film and television content by and about people of African descent. Annually held during the month of June, the ABFF is committed to the belief that Black artists and content creators deserve the same opportunities as their mainstream counterparts. ABFF founder Jeff Friday, conceived the festival in 1997 as a vehicle to promote diversity in the motion picture industry. Today, the festival is widely recognized for showcasing established and new Black talent, both in front of and behind the camera, and is regarded as one of the leading film festivals in the world. The ABFF is produced by Film Life, Inc. and Black Enterprise.
McDonald's and 365Black are trademarks of McDonald's Corporation and its affiliates.
© 2016 McDonald's
FOR MORE INFORMATION:
Kristen Wells, McDonald's USA
[email protected]
(630) 623-2901
Chevonne Nash, Burrell Communications
[email protected]
(312) 297-9857
https://www.nicecrowd.com/wp-content/uploads/2016/02/McDonalds-Competition-flyer1.jpg
383
715
nicecrowd
https://www.nicecrowd.com/wp-content/uploads/2023/06/Nice-Crowd.png
nicecrowd
2016-02-15 15:20:21
2016-02-15 15:20:21
McDonald's and American Black Film Festival Return with National Video Competition for Rising Filmmakers