The American Black Film Festival Continues to Expand its List of Talent Discovery Programs in Partnership with HBO®, Comcast NBCUniversal, TV One and McDonald's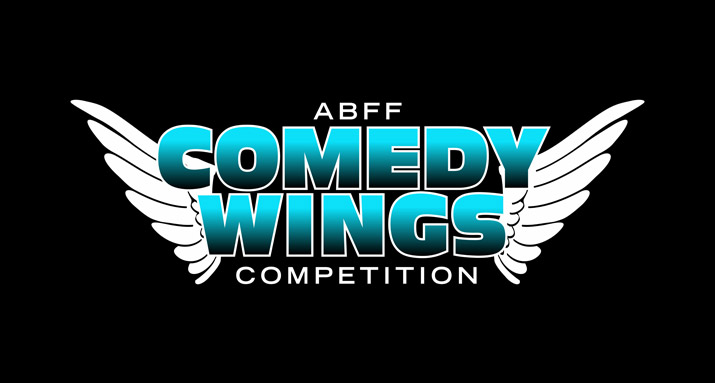 FESTIVAL CONTINUES ITS COMMITMENT TO DISCOVERING AND NURTURING TALENT IN FRONT OF AND BEHIND THE CAMERA
THE ABFF RETURNS TO MIAMI FOR ITS 20THYEAR CELEBRATION, JUNE 15 – 19, 2016
New York, New York (March 15, 2016) – Helmed the largest gathering of African American film and television enthusiasts, The American Black Film Festival (ABFF) prides itself on creating unique opportunities and partnerships, as well as working to diversify Hollywood. Since its inception in 1997, the ABFF has partnered with HBO®, Comcast NBCUniversal, TV One and McDonald's to develop talent discovery programs for up-and-coming actors, comedians, filmmakers and television hosts. These platforms provide exposure for tomorrow's rising stars and leaders in entertainment.
"The American Black Film Festival's Talent Discovery Programs introduce dynamic content creators and artists to a broader audience. These programs are a rich mine for discovering new talent, and offer career springboards outside of the traditional film platform and entertainment industry," says Melanie Sharee, ABFF Programming Director.
Comcast NBCUniversal will partner with ABFF for two talent competitions at the festival this year. The Star Project searches to find the next fresh face for film and television. This highly successful competition has discovered Hollywood's "next big star," such as 2011 winner Emayatzy Corinealdi (Miles Ahead, Roots, Middle of Nowhere). If you are an actor ready to compete for the opportunity to audition in front of judges who are executives and casting directors from NBC, this is the competition for you. Submission and deadline info: https://www.abff.com/miami/star-project/.
Returning to the festival is Comcast NBCUniversal's Television Hosting Workshop designed to help emerging TV hosts sharpen their skills and identify dynamic personalities ready for on-air opportunities. Submission and deadline info: https://www.abff.com/miami/nbcu-tv-hosting-workshop/.
ABFF's 4th annual Comedy Wings Competition, sponsored by HBO®, is a national search to identify outstanding comedic talent — people who demonstrate a natural ability to be funny. The Comedy Wings Competition has been created to showcase talented yet undiscovered comedians and introduce them to the industry at large. Zainab Johnson is a Comedy Wings alum, who has appeared on television comedy shows, tours and film and was a finalist on Last Comic Standing.
Up to ten semi-finalists will be selected from the 2016 pool of competition entries, to perform at a renowned Los Angeles comedy club in May, to secure a position as a finalist. The four finalists will be flown to the 2016 ABFF in June to perform before a panel of judges, and one winner will be chosen. Submission and deadline information: https://www.abff.com/miami/comedy-wings/.
The HBO® Short Film Competition is regarded as one of the country's most prestigious short film screening series. Each year, five filmmakers (writers and/or directors of African descent) are selected to screen their film at the American Black Film Festival in Miami, where one winner will be selected to receive the HBO® Short Film Award and cash prize of $10,000. Previous winners of this competition include Director Ryan Coogler (Creed, Fruitvale Station, Black Panther), who won this competition in 2011 for his short film, Fig and Director Stephen Caple, Jr. (The Land, Class) won the competition in 2015 for his short film, A Different Tree. Submission and deadline information: https://www.abff.com/miami/submissions/shorts/.
The McDonald's Video Competition offers an exciting opportunity for aspiring filmmakers and challenges them to create a 90-second video based on the concept of McDonald's 365Black mantra, "Deeply Rooted in Your Community." Three finalists will be selected to attend the ABFF and screen their video before the festival audience, where one winner will be selected. In addition, finalists will attend a private "Mentor Luncheon" with director Malcolm D. Lee (The Best Man, Barbershop, The Best Man Holiday). Submission and deadline info: https://www.abff.com/miami/mcdonalds-video-competition/.
TV One's 2nd annual Screenplay Competition will highlight three new writers who will receive an all- expense paid trip to the ABFF, where each finalist will get to direct a scene from their script. Each script will be performed by professional actors in front of a live audience at TV One's "Celebrity Scene Stealers" event during the ABFF. The 2015 TV One Screenplay Competition winner Kiki McKnight, will premiere her film Deadbeat Dad Rehab at this year's festival. This film centers around four men who are in denial of their poor parenting skills and attend a rehab for deadbeat dads that uses unusual methods to help them become true fathers and real men. Submission and deadline info: https://www.abff.com/miami/tv-one-screenplay-competition/.
Sponsors are HBO® (Founding and Presenting Sponsor), GMCVB (Host and Presenting Sponsor), TV One, Cadillac, and McDonald's (Presenting Sponsors); Comcast NBCUniversal and Prudential (Platinum Sponsors); American Airlines (Official Sponsor); Motion Picture Association of America (Supporting Sponsor); and Black Enterprise, Ebony Magazine and MIA Magazine (Media Partner). To purchase passes, tickets and/or book hotel rooms for the 2016 American Black Film Festival, go to www.ABFF.com.
About The American Black Film Festival
The American Black Film Festival (ABFF) is an annual event dedicated to showcasing quality film and television content by and about people of African descent. The festival is committed to the belief that Black artists and content creators deserve the same opportunities as their mainstream counterparts. ABFF founder Jeff Friday, conceived the festival in 1997 as a vehicle to promote diversity in the motion picture industry, and strengthen the Black filmmaking community through resource sharing, education, artistic collaboration and career development. Today, the ABFF is recognized as the preeminent pipeline to new Black talent, both in front of and behind the camera, and is regarded as one of the leading film festivals in the world. The ABFF is a property of ABFF Ventures, LLC., which is a partnership between Film Life, Inc. and Black Enterprise.
Join the conversation on social media by logging on to ABFF's multiple social media platforms:
CONTACT:
Strategic Heights Media
info@strategicheights.com
212-634-7176
https://www.nicecrowd.com/wp-content/uploads/2017/04/Comedy-Wings-logo-LN.jpg
383
715
nicecrowd
https://www.nicecrowd.com/wp-content/uploads/2023/06/Nice-Crowd.png
nicecrowd
2016-03-15 17:07:19
2016-03-15 17:07:19
The American Black Film Festival Continues to Expand its List of Talent Discovery Programs in Partnership with HBO®, Comcast NBCUniversal, TV One and McDonald's