The 2015 American Black Film Festival Ends On A High Note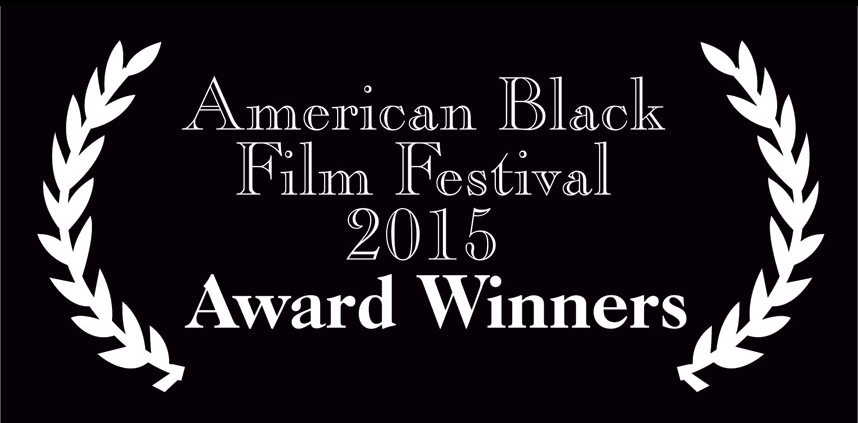 TARAJI P. HENSON, JOE MORTON, TRACEE ELLIS ROSS, LORRAINE TOUSSAINT, LARRY WILMORE, JOHN SINGLETON, GAYLE KING AND MORE PARTICIPATE IN INTIMATE CONVERSATIONS, PANEL DISCUSSIONS AND MORE AT THE 2015 AMERICAN BLACK FILM FESTIVAL
JENIFER LEWIS HONORED WITH CAREER ACHIEVEMENT AWARD AT THE ABFF AWARDS
THE NIGHT BEFORE AND THE LAST NIGHT EACH WIN TWO ABFF AWARDS
THE 19TH ANNUAL ABFF WAS HELD IN NEW YORK CITY FROM JUNE 11 – 14, 2015
New York, New York (June 18, 2015) – This year's American Black Film Festival (ABFF), with founding sponsor HBO®, was filled with informative and insightful programming that included film screenings, panels, workshops and master classes, led by renowned experts in Hollywood.
Thursday, the Hollywood Creative Forum EAST, presented by the Walter Kaitz Foundation, brought together diverse talent with executives from cable's creative and business community to meet, greet and exchange ideas.
Attendees then headed over to the SVA Theatre, located at 333 West 23rd Street for the opening night film and NY premiere of DOPE. Director Rick Famuyiwa and the Motion Picture Association of America, brought 'Dope' to the ABFF along with cast members Shameik Moore, Tony Revolori, Kiersey Clemons, Chanel Iman, Blake Anderson, A$AP Rocky and Quincy Brown.
A dope after party followed with performances by hip-hop legends Doug E. Fresh, Grand Poobah, Vinnie Brown of Naughty by Nature and sounds by DJ D-Nice at Stage 48. Roxanne Shante, on behalf of the Hip Hop Hall of Fame, presented and Outstanding Achievement in Entertainment Award to ABFF founder Jeff Friday for contributions and achievements in the entertainment and creative industries.
ABFF's master classes, presented by the Time Warner Foundation, are always a highlight to those interested in film and television. Class schedule included: Writing for Television, instructed by NBCUniversal's Karen Horne, an Actor's Workshop instructed by actress Tasha Smith and Fundamentals of Independent Film Production instructed by Roger Bob.
The NY Hilton Midtown was abuzz when festival attendees found out 'Empire's' Cookie was in the building. ABFF Celebrity Ambassador, Taraji P. Henson, shared an intimate conversation with 'CBS This Morning' Host Gayle King, during an empowering "A Conversation With" discussion about her career, trials and tribulations in Hollywood and staying grounded in Hollywood, presented by American Airlines.
Many studios and partners bought along their casts for our Spotlight Screenings at the AMC Empire 25. Critics Choice Award Winner Lorraine Toussaint joined her cast members Aisha Hinds, A. Russell Andrews, Thomas Q. Jones and Erica Tazel for the screening of TV One's "Runaway Island." Director Datari Turner shared the screening of his film, "Supermodel" with cast Tyson Beckford, Angela Simmons, and Jennifer Williams. Walmart and the Bentonville Film Festival showcased the New York Premiere of "In My Father's House," followed by a Q&A with star/rapper Rhymefest. Hennessy held the world premiere of "An Unexpected History: The Story of Hennessy and African Americans", a documentary highlighting the companies hundred-year relationship with African Americans, while Turner Movie Classics' presented the screening of Boyz in the Hood, and a Q&A with film director John Singleton. The premiere of ABFF Independent, a showcase of festival films on the ASPiRE network, gave the audience a sneak peek of the fourth season, with a Q&A with hip hop artist and host David Banner.
The four day festival continued with a lineup of panels including The Men Of TNT, with actors Joe Morton ("Proof") and Charles Purnell and Jocko Sims ("The Last Ship") and Ruben Santiago-Hudson ("Public Morals"), Inside BLACK-ISH panel, presented by Macy's, with writer/creator Kenya Barris and star Tracee Ellis Ross, moderated by Larry Wilmore, TV One's Celebrity Scene Stealers panel with Lorraine Toussaint, the Hot in Hollywood panel, presented by Cadillac, with Hollywood's hottest actors including Lance Gross ("Temptation"), Naturi Naughton ("Power") and YaYa DaCosta ("Whitney"), Comcast Xfinity's How to Create and Monetize a Successful Web Series with creators of popular web shows Numa Perrier & Dennis Dortch ("BlackandSexy.tv"), Andrea Lewis ("Black Actress"), Life of a Showrunner panel, presented by Prudential, Inc., with Chris Spencer ("Real Husbands of Hollywood"), Janine Sherman Barrois ("Criminal Minds"), Mara Brock Akil and Salim Akil ("Being Mary Jane") and an Empire Talk Back: Inside the Writers Room, presented by FOX HBCU Media Alliance, a discussion with the hit show's writing team.
Festival passholders relaxed and enjoyed the refreshments in the American Airlines Lounge in between sessions, while other attendees enjoyed coffee and tea service in the Cadillac main lobby area throughout the day. HBO, UPtv, ASPiRE, and VH1 each held
invitation-only events to give filmmakers the opportunity to connect with network executives and build relationships.
The American Black Film Festival prides itself in partnering with companies to establish meaningful relationships and most importantly opportunities for creative individuals aspiring to exceed in film and television. With that in mind, ABFF has created the
following competitions and workshops:
For the past three years, HBO and ABFF have partnered to find the next comedy star with the Comedy Wings Competition. This year, our show was hosted by actor/comedian Godfrey. Out of four finalists, Chastity Washington from Milwaukee, WI, deservingly took home the coveted award.
The McDonald's Lovin' Video Competition encouraged filmmakers to produce a 90 second to 2 minute video which communicates McDonald's philosophy "a little more lovin' can change a lot." The three finalists attended a mentor luncheon with filmmaker Malcolm D. Lee during the weekend. Writer and Director Richard T. Fields won the film equipment prize package valued at $2,500 for his film, "Puppy Love" that can be viewed on https://www.365Black.com.
NBC TV Hosting Workshop, presented by NBCUniversal Cable Entertainment, produced a TV hosting workshop, for 20 selected candidates, to cultivate & discover exceptional on-camera host talent. Taught by premiere host instructor, Marki Costello, this two-day workshop was targeted for intermediate and advanced level hosts who want to sharpen their hosting skills and techniques.
The first multicultural "Film and Television Expo" was a free two-day event where networks and broadcasters showcased their programs and diversity initiatives to our festival attendees. Actresses Essence Atkins, Terry Vaughn, Gabrielle Beauvais and Malinda Williams, the cast of "Girlfriends Getaway 2,' stopped by the TV One booth for a meet and greet with fans. There were also free giveaways, snacks and more. Prudential highlighted the connection of fashion and film by hosting discussions and a fashion presentation with designer Byron Lars and actress Tasha Smith, in partnership with Harlem Fashion Row.
The festival concluded with "The Best of The ABFF" Awards, a star-studded ceremony celebrating the achievements and successes of filmmakers, writers and actors. Actress Jennifer Lewis was presented with the Career Achievement Award by fellow "Black-ish" co-star Tracee Ellis Ross and honored with a tribute video with appearance by Laurence Fisbourne, Anthony Anderson and George C. Wolfe. Jenifer's heartfelt and inspiring words captivated the audience: "When a door closes, take the steps," says Ms. Lewis.
"This year's festival has had an incredible show of support from studios, networks and artists – all collaborating with us to showcase their latest projects. Media companies value and respect the pipeline of diverse talent ABFF sources for them in terms of new writers, directors, producers, content creators and on-camera talent," said ABFF Founder, Jeff Friday. "No one has understood the value of creating a consistent platform for this more than our founding sponsor HBO."
The top winners at the ABFF Awards were Last Night, winning the "Audience Award" and "Best Screenplay" and The Night Before winning for "Best Narrative" and "Best Director." A full list of winners is below.
Sponsors of the 2015 American Black Film Festival, to date, are HBO® (Presenting & Founding); TV One, Cadillac and Walmart (Presenting); Comcast NBCUniversal and Prudential, Inc. (Premier); AMC Theatres, American Airlines, Coors Light, McDonald's and TNT (Signature); Fox | HBCU Media Alliance, Macy's, Moet Hennessy, Time Warner Foundation, and VH1 (Official); ASPiRE, BET, Motion Picture Association of America (MPAA), Planned Parenthood Federation of America, Rhythm One and UPtv (Supporting); 21st Century Fox, CreativeFuture, Nielsen, SAGIndie. Turner Classic Movies, The Swirl Group, The Walter Kaitz Foundation, UMC – Urban Movie Channel (Industry Partners); Uptown Magazine, EBONY and The YBF (Media Partners); and Afrostream, NYCgo.com, NY Urban League Young Professionals, Madiba Harlem, MoMA, Teaneck Film Festival, and The JDot. Agency (Promotional Partners).
About ABFF
The American Black Film Festival (ABFF) is a four-day event dedicated to showcasing quality film and television content by and about people of African descent. Annually held during the month of June, the ABFF is committed to the belief that Black artists and
content creators deserve the same opportunities as their mainstream counterparts.
ABFF Founder Jeff Friday conceived the idea for the festival in 1997 as a vehicle to promote diversity in the motion picture industry. Today, the festival is widely recognized for showcasing established and new Black talent, both in front of and behind the camera, and is regarded as one of the leading film festivals in the world. The ABFF is produced by Film Life Inc. and BLACK ENTERPRISE.
For additional information about the festival, visit www.ABFF.com.
---
2015 AMERICAN BLACK FILM FESTIVAL WINNERS LIST
"BEST OF THE ABFF" AUDIENCE AWARD (TIE)
(Presented by VH1)
KNUCKLEHEAD
Directed by: Ben Bowman
Written by: Bryan Abrams, Ben Bowman
Produced by: Gbenga Akinnagbe, Ben Bowman
Executive Producers: Jonathan Gray, Debra Azemar
Cast: Gbenga Akinnagbe, Alfre Woodard, Amari Cheatom, Justin Myrick, Nikiya Mathis, Carla Duren
AND
LAST NIGHT
Directed by: Harold Jackson III
Written by: Harold Jackson III
Produced by: Harold Jackson III, Hope Taylor, Prince Levy Jr., Latecia Durham
Cast: Judi Blair, Danny Gavigan, Benton Greene, Nedra McClyde, Nikkole Salter
GRAND JURY PRIZE FOR BEST SCREENPLAY
(Presented by Time Warner Foundation)
LAST NIGHT
Directed by: Harold Jackson III
Written by: Harold Jackson III
Produced by: Harold Jackson III, Hope Taylor, Prince Levy Jr., Latecia Durham
Cast: Judi Blair, Danny Gavigan, Benton Greene, Nedra McClyde, Nikkole Salter
GRAND JURY AWARD FOR BEST DIRECTOR
(Presented by Cadillac)
THE NIGHT BEFORE
Directed by: Kenny Young
Written by: Kenny Young
Produced by: Phil James, Lisa D. Washington, Kim Hardin
Executive Producers: Angela White, Felicia James
Cast: Colin Egglesfield, David Faustino, Fred Willard, Anna Hutchinson, Brian White, Gary Owen
GRAND JURY AWARD FOR BEST NARRATIVE
(Presented by Prudential)
THE NIGHT BEFORE
Directed by: Kenny Young
Written by: Kenny Young
Produced by: Phil James, Lisa D. Washington, Kim Hardin
Executive Producers: Angela White, Felicia James
Cast: Colin Egglesfield, David Faustino, Fred Willard, Anna Hutchinson, Brian White, Gary Owen
GRAND JURY AWARD FOR BEST ACTOR
(Presented by ASPiRE)
LISA ARRINDELL ANDERSON
IN
THE SIN SEER
Directed by: Paul D. Hannah
Written by: Paul D. Hannah
Produced by: Paul D. Hannah, Angela White, Isaiah Washington
HBO® SHORT FILM COMPETITION
STANHOPE
Directed by: Solvan Naim
Written by: Solvan Naim
Produced by: Solvan Naim, Akshay Bhansali
Cast: Malik Lockett, Johnnie Mae, Rob Morgan, Nedra McClyde, Simeon Buresch
BEST WEB ORIGINAL
(Presented by Comcast NBCUniversal)
AMERICAN KOKO
Directed by: Diarra Kilpatrick & Miles Orion Feld
Written by: Diarra Kilpatrick
Produced by: Anna Micayla Feld
Cast: Diarra Kilpatrick, Terrence Colby Clemons, Miles Orion Feld, Elaine Kao, Cedric Sanders
BEST DOCUMENTARY
(Presented by BET Networks)
ALTHEA
Directed by: Rex Miller
Produced by: Nancy Buirski, Elisabeth Haviland James, Rex Miller
Executive Producers: John Amos, Billie Jean King, William Ackman
Principal Subject(s): Billie Jean King, Nick Bollettieri, David Dinkins, Jeanne Moutoussamy-Ashe
ABFF TALENT COMPETITIONS
COMEDY WINGS COMPETITION WINNER
(Presented by HBO)
Chastity Washington
MCDONALD'S LOVIN' VIDEO COMPETITION WINNER PUPPY LOVE
Written and Directed by Richard T. Fields
STAR PROJECT
(Presented by NBCUniversal)
Female – Asha Kamali
Male – Rahmell Peebles
TV ONE SCREENPLAY COMPETITION
DEADBEAT DAD REHAB
Written by Keronoda "Kiki" McKnight
CAREER ACHIEVEMENT AWARD
Jenifer Lewis
---
Follow ABFF on our social media platforms:
Twitter: http://twitter.com/abff
Facebook: http://www.facebook.com/pages/American-Black-Film-Festival/47321635722
Instagram: http://www.Instagram.com/AmericanBlackFilmFestival
#ABFF2015
CONTACT: HUFF Events & PR
Michelle Huff Elliott
michelle@huffent.com
https://www.nicecrowd.com/wp-content/uploads/2015/06/ABFF-2015-Award-Winners-Wreath.jpg
460
858
nicecrowd
https://www.nicecrowd.com/wp-content/uploads/2023/06/Nice-Crowd.png
nicecrowd
2015-06-18 11:07:54
2015-06-18 11:07:54
The 2015 American Black Film Festival Ends On A High Note