The 2017 American Black Film Festival Announces Films in Competition and Documentary Lineup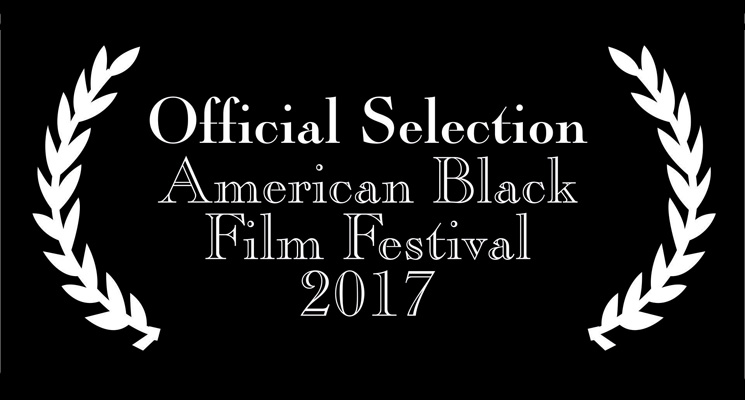 Annual Festival Returns to Miami June 14-18
New York, New York (May 10, 2017) – Today, The American Black Film Festival (ABFF) announced their 2017 lineup of narrative features and short films in competition and documentaries that will showcase at the Olympia Theater, Colony Theatre, MB Cinematheque and Regal Cinemas in Miami Beach, Florida, June 14-18.
With an overwhelming number of submissions this year, the ABFF is excited to provide a platform for more than 50 films to screen their artistic works to 10,000 festivalgoers.
This year's ABFF selection of narratives, shorts and documentaries showcase diverse content creators, exploring a broad range of topics including love, sex, education, race, self-identity, struggle, politics, relationships, crime and reflection.
"There's never been a more exciting landscape for content creators. The opportunities for filmmakers of color have grown considerably and this year's festival lineup reflects the breadth and scope of diverse storytellers that exist. We're looking forward to showcasing the dynamic work of these talented artists," says Jeff Friday, CEO of ABFF Ventures.
The complete list of films selected for the Narrative Features and Documentary sections, as well as the HBO® Short Film Competition is as follows:
OPENING NIGHT FILM
GIRLS TRIP
Sponsored by the Motion Picture Association of America, Courtesy of Universal Pictures
Director/Producer: Malcolm D. Lee
Writer: Kenya Barris, Tracy Oliver, Erica Rivinoia
Producers: Will Packer, James Lopez, Preston Holmes
Cast: Regina Hall, Tiffany Haddish, Jada Pinkett Smith, Queen Latifah, Larenz Tate, Kate Walsh, Mike Colter and Kofi Siriboe
When four lifelong friends—Regina Hall (Think Like a Man, The Best Man Holiday), Tiffany Haddish (Keanu, A Christmas Wedding), with Jada Pinkett Smith (Gotham, Bad Moms) and Queen Latifah (Star, Bessie)—travel to New Orleans for the annual Essence Festival, sisterhoods are rekindled, wild sides are rediscovered, and there's enough dancing, drinking, brawling and romancing to make the Big Easy blush.
CLOSING NIGHT FILM
ALL EYEZ ON ME
Presented by Lionsgate, Codeblack Films and Morgan Creek Productions
Director: Benny Boom
Writer: Jeremy Haft, Eddie Gonzalez, Steven Bagatourian
Producers: LT Hutton, David Robinson and James G. Robinson
Cast: Kat Graham, Lauren Cohan, Hill Harper, Jamal Woolard, Danai Gurira, Jamie Hector, Cory Hardrict, Demetrius Shipp, Jr.
All Eyez On Me tells the true and untold story of prolific rapper, actor, poet and activist Tupac Shakur. The film follows Shakur from his early days in New York City to his evolution into being one of the world's most recognized and influential voices, before his untimely death at the age of 25. Against all odds, Shakur's raw talent, powerful lyrics and revolutionary mind-set propelled him into becoming a cultural icon whose legacy continues to grow long after his passing.
NARRATIVE FEATURES (IN COMPETITION)
AMBITION'S DEBT
Director: Devin E. Haqq
Writer: William Shakespeare (adapted by Devin E. Haqq)
Producer: Josh Wick, Devin E. Haqq, Brandt Adams, George Lyon, Tony Grocki
Cast: Nathan Darrow, Peter McRobbie, Kathleen Chalfant, Billy Eugene Jones, Carra Patterson, Pernell Walker
Set against the backdrop of a post-apocalyptic world, the story follows the downfall of Rome's most honored citizen, Marcus Brutus, as he conspires to assassinate Julius Caesar.
BRUCE!!!
Director: Eden Marryshow
Writer: Eden Marryshow, Jesse Marryshow
Exec Producer: Gene Pope, Sasha Lewis, and Eden Marryshow
Producer: Sasha Lewis, Cesa Pledger, and Eden Marryshow
Cast: Eden Marryshow, Jason Tottenham, Mlè Chester, Cesa Pledger
Bruce is an asshole. He's shitty to everyone, until he falls hopelessly in love and is forced to grow the fuck up…in his thirties.
A HUNDRED BLOCKS
Director: Diaunte Thompson
Writer: Arthur Walls
Exec Producer: Marshawn Lynch
Producer: Arthur Walls, Michael Revolvalcke, Diaunte Thompson, Arthur Walls,Lathan Hodge
Cast: David A. Green, Robert D. Jordan, JaMaurae Birden, Tina Gilton
Jaleel finally has enough cash saved up to leave Oakland and avoid the violent fate of his father, along with so many of his peers. When a friend promises to triple those savings, Jaleel goes against his better judgment and says yes. The added money will let Jaleel realize his goal of opening a gym in the new town—a dream inspired by his father.
TRAFFIK
Writer and Director: Deon Taylor
Producer: Roxanne Avent, Paula Patton, Dean Taylor
Cast: Paula Patton, Omar Epps, Luke Gross, Laz Alonso
Journalist Brea and her boyfriend John are off for a romantic weekend in the mountains. On their way up the coast they stop in a small town and are accosted a group of men on motorcycles. Barely avoiding a fight, Brea and John continue on their trip, unaware that they have inadvertently come into possession of a cell phone…a cell phone that the bikers are desperate to retrieve. Now, alone in the mountains in an isolated rental home, Brea and John must defend themselves against the bikers who will stop at nothing to get the phone, destroy the evidence it holds and kill anyone who would tell their story.
The American Black Film Festival continues to provide a platform for aspiring creatives in film. The competitors in this category will compete for the Grand Jury Awards for Best Director, sponsored by Cadillac (Prize: $25,000) and Best Narrative Feature, sponsored by Prudential Financial (Prize: $5,000).
NARRATIVE FEATURES (WORLD SHOWCASE)
CREATED EQUAL
Director: Bill Duke
Writer: Ned Bowman, Michael Ricigliano Jr., Joyce Renee Lewis
Producer: Thada Catalon
Cast: Aaron Tveit, Edy Ganem, Lou Diamond Phillips, Gregory Alan Williams, Yohance Myles
Desperate to become a priest, a woman files suit against the Archdiocese of New Orleans for sex discrimination without justifiable cause.
GOOK
Writer and Director: Justin Chon
Producer: James Yi, Alex Chi
Cast: Simone Baker, Justin Chon, David So, Curtiss Cook Jr.,Omono Okojie, Sang Chon,Ben Munoz, Cesar Garcia, Isaiah Jarel, Kirlew Vilbon
Eli (Chon) and Daniel (So) are two Korean American brothers that run their late father's shoe store in a predominantly African American community of Los Angeles. These two brothers strike up a unique and unlikely friendship with an 11-year-old African American girl, Kamilla (Baker). As Daniel dreams of becoming a recording artist and Eli struggles to keep the store afloat, racial tensions build to a breaking point in L.A. as the "infamous" L.A. Riots break out.
NOEM MY SKOLLIE: CALL ME THIEF
Director: Daryne Joshua
Writer: John W. Fredericks
Exec Producer: David Max Brown, Moshidi Motshegwa, Jan du Plessis
Producer: David Max Brown, Moshidi Motshegwa
Cast: Dann-Jaques Mouton, Gantane Kusch, Christian Bennett, Gershwin Mias,Austin Rose
The true story of a young "so-called coloured" man in 1960's Cape Town who barters his status with the prison gangs by becoming a storyteller but soon after his release is arraigned for a murder he did not commit and faces the hangman's noose. The film is based on the life story of the scriptwriter, John W. Fredericks and is set in Cape Town in the 1960's.
LOVE BY CHANCE
Director: Samad Davis
Writer: Dani Renee, Samad Davis
Producer: Samad Davis, Ty Johnston, Dumi Gumbi, Cati Weinek
Cast: Altovise Lawrence, Atandwa Kani, Terri J. Vaughn, Clifton Powell, E. Roger Mitchell, Lil Zane, Carl Anthony Payne II, Desi Banks
Two aspiring actors from South Africa who are independently in America trying to crack into an extremely difficult and over saturated Hollywood industry, meet by chance. Between the everyday struggle of auditioning, dealing with daily rejection, self-doubt, financial hardship, crazy friends and a crazy dating scene, who has time for Love.
EXECUTOR
Director: Moziko Wind
Writer: Michael Marcelin screenplay adapted by Moziko Wind
Producer: Markiss McFadden
Cast: Markiss McFadden, Paul Sorvino, Mischa Barton, Robert Miano
Ruthless assassin Kyle (Markiss McFadden) was raised by corrupt priest, (Paul Sorvino) who trained him to murder under the guise of executing God's justice.
HBO® SHORT FILM COMPETITION
Celebrating 20 years as an ABFF founder sponsor, HBO will continue its mission to support independent filmmakers. A panel of HBO executives will judge the final entries during the festival. A grand prize of $10,000 will be awarded by HBO to one filmmaker at the ABFF Filmmaker Awards Presentation on June 17, 2017, with runners-up each receiving $5,000. All finalists will have the opportunity to have their entries licensed by HBO for exhibition on the HBO service, HBO Go, and HBO Now.
AMELIA'S CLOSET
Writer and Director: Halima Lucas
Amelia steals items from her classmates in retaliation for being bullied. After she's caught, her father gives her the tools to gain true empowerment.
GEMA
Writer and Director: Kenrick Prince
After an emotional day with her family, Gema Walker comes home to face meeting her fiancé's parents for the first time. Upon discovering that her future in-laws plan to drop by their Brooklyn apartment before dinner, Gema is forced into an emotional confrontation when Sam admits that he's still harboring a sensitive and potentially damaging truth from his parents.
PLAQUEMINES
Writer and Director: Nailah Jefferson
Trapped in the dwindling fishing town of Plaquemines, Ethan, an inquisitive boy, collects whatever he can find to feed his imagination and desire to break out into a world different from his own. His father, Reve, an out of work fishermen, holds stubbornly to his belief that fishing will soon return and that Ethan will follow in the family tradition. Reve's tight grasp on the past cause a rift in the family and leave Ethan to seek escape however possible. As fishing conditions worsen and family bonds become strained, Ethan and Reve are forced to face the reality of their actions- taking both in different directions, just over the horizon.
SEE YOU YESTERDAY
Writers: Frederica Bailey and Stefon Bristol
Director: Stefon Bristol
Presented by Spike Lee, two Brooklyn teenage science prodigies build a time machine to stop one's brother from being wrongfully killed by the police.
WE LOVE MOSES
Writer and Director: Dionne Edwards
Ella reflects on how her teenage obsession with her brother's best friend Moses left her with a secret she still carries.
ABFF DOCUMENTARIES
BEHIND THE CURTAIN: ECLIPSED
Writer and Director: Collin Harris
Executive Producer: Ava L. Hall, Michael D. Armstrong
Producer: Collins Harris IV, Michaela Angela Davis, Stephen Byrd , Alia Jones-Harvey, Tamara Scurlock Briggs
Cast: Danai Gurira, Saycon Sengbloh, Liesl Tommy, Akosua Busia, Zainab Jah, Lupita Nyong'o, Stephen C. Byrd, Alia Jones-Harvey, Clint Ramos, Cookie Jordan
A multi-part documentary series chronicling the ascent and realization of Eclipsed; a Broadway play written, directed and acted by all women of African descent. Inspirational and sobering, the series documents the fearless women using art to combat social injustice and give voice to the voiceless. This series captures history in the making and the courageous women standing center stage.
MILWAUKEE 53206
Director: Keith McQuirter
Exec Producer: CarolAnne Dolan, Nick Stuart
Producer: Adam Miller, , Katie Taber
Cast: Beverly Walker, Chad Wilson, Dennis Walton, Muhibb Dyer
MILWAUKEE 53206 chronicles the lives of those affected by incarceration in America's most incarcerated ZIP code. Through the intimate stories of three 53206 residents, we witness the high toll mass incarceration takes on individuals and families that make-up the community. The film not only examines Milwaukee's ZIP code 53206, but also illuminates the story of people from across the United States who live with the daily effects of mass incarceration.
TELL THEM WE ARE RISING: The Story of Black Colleges and Universities
Director: Stanley Nelson
Writer: Marcia Smith
Producers: Cyndee Readdean, Stacey L. Holman, Marco Williams
A haven for Black intellectuals, artists and revolutionaries-and path of promise toward the American dream – Black colleges and universities have educated the architects of freedom movements and cultivated leaders in every field. They have been unapologetically Black for 150 years. For the first time ever, their story is told.
---
For a complete festival schedule and to purchase passes, tickets for events, panels and screenings at the American Black Film Festival, log on to https://www.abff.com/miami/festival-passes/.
Join the conversation on social media by logging on to ABFF's multiple social media platforms:
Sponsors for the American Black Film Festival are HBO® (Founding and Presenting Sponsor); Greater Miami Convention & Visitors Bureau (Host and Presenting Sponsor); TV One, Cadillac (Presenting Sponsors); Comcast NBCUniversal, Prudential Financial, Turner, BET (Premier Sponsors); American Airlines, ASPiRE, Codeblack Films, Motion Picture Association of America (MPAA), Sundial Brands, Verizon (Official Sponsors); and A+E Networks, McDonald's, Miami Beach Visitor and Convention Authority (MBVCA), OWN: Oprah Winfrey Network, Planned Parenthood of America, and Time Warner (Supporting Sponsors); Motion Picture Editors Guild, SAGIndie, Streampix, UMC – Urban Movie Channel, and Walter Kaitz Foundation (Industry Partners).
---
ABOUT ABFF:
The American Black Film Festival (ABFF) is an annual event dedicated to showcasing quality film and television content by and about people of African descent. It supports emerging artists to foster a wider range of images, stories and storytellers represented in the entertainment industry. The festival is committed to the belief that Black artists and content creators deserve the same opportunities as their mainstream counterparts. ABFF founder Jeff Friday conceived the festival in 1997 as a vehicle to promote diversity in the motion picture industry, and strengthen the Black filmmaking community through resource sharing, education, artistic collaboration and career development. Today, the ABFF is recognized as the preeminent pipeline to new Black talent, both in front of and behind the camera, and is regarded as one of the leading film festivals in the world. The ABFF is a property of ABFF Ventures, a multifaceted entertainment company specializing in the production of live events, television and digital content targeted to upscale African American audiences.
---
PRESS CONTACT:
Michelle Huff Elliott
Strategic Heights Media
[email protected]
212-634-7176
https://www.nicecrowd.com/wp-content/uploads/2017/05/Official_Selection_ABFF_2017_Wreath.jpg
400
745
nicecrowd
https://www.nicecrowd.com/wp-content/uploads/2023/06/Nice-Crowd.png
nicecrowd
2017-05-10 11:04:29
2017-05-10 11:04:29
The 2017 American Black Film Festival Announces Films in Competition and Documentary Lineup