The 2023 American Black Film Festival Announces Official Feature and Documentary Lineup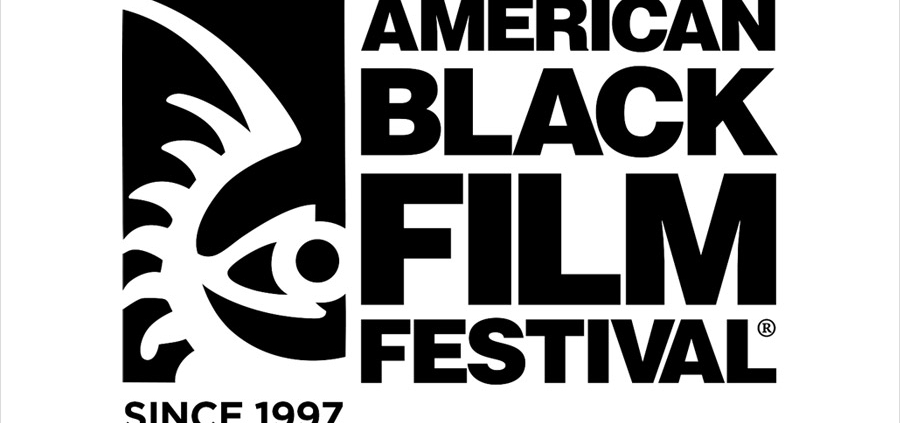 WITH RECORD-BREAKING SUBMISSIONS, U.S. AND INTERNATIONAL FILMMAKERS BRING INNOVATIVE STORYTELLING AND PERSPECTIVE TO THE 27TH EDITION
LOS ANGELES, (April 20, 2023) – The 2023 American Black Film Festival (ABFF) today announced its lineup of narrative and documentary features. This year's festival, which takes place live in Miami Beach June 14-18, followed by a virtual segment June 19-25 on ABFF PLAY (https://abffplay.com/), showcases the best of emerging artists from the U.S and Internationally.
Widely considered the premiere film festival attracting a wide range of Black storytellers and diverse voices, the ABFF provides a unique platform for filmmakers to showcase their work to an enthusiastic audience and potential buyers. With double the submissions of last year, the festival will feature a varied group of independent filmmakers from the USA, United Kingdom and Mexico during its five-day run. Winners of the films in competition will be announced during the "Best of ABFF Awards" hosted by Emmy-nominated actor/author Dondré Whitfield on Saturday, June 17.
The 2023 lineup showcases a number of world premieres including Murder City , produced by filmmaker Oz Scott and Kevin Garnett, starring Michael Colter; Jagged Mind , directed by Kelley Kali; and Phels High , starring Omari Hardwick, Allen Maldenado and Elise Neal. Producers Oz Scott and Kevin Garnett, also bring their highly anticipated feature film Cinnamon , starring Pam Grier and Damon Wayans.
The full feature and documentary lineup for the 2023 American Black Film Festival is listed below and at https://www.abff.com/miami/official-selections/. The festival's Series and Voices of Cultures non-competitive lineup, along with finalists for the prestigious HBO® Short Film Award will be announced at a later date.
"The American Black Film Festival is akin to a reunion that celebrates, discovers, and uplifts both the artists and attendees, and this year is no exception with an exciting presentation of diverse filmmaking that showcases Black culture. Over the course of five days in Miami, followed by seven days of virtual programming, we invite audiences to explore the art of storytelling through their own lens," said Nicole Friday, president and COO, ABFF Ventures. "We're proud to highlight emerging filmmakers and bring a wide-range of empowering stories to our community.
NARRATIVE FEATURES (U.S. & International)
A competitive section for U.S. and international feature-length films directed by or written and produced by persons of African descent. Films in this category are eligible to be nominated to compete for the following Jury Awards – Best Actor (presented by Ally Financial, $2,500 cash prize), Best Director (presented by Cadillac, $5,000 cash prize), and Best Narrative Feature (presented by Andscape, $2,500 cash prize). The following films represent the 2023 official selections in the Narrative Features category:
A Song from the Dark
After the mysterious death of her husband, a woman with a dark family secret hires a spirit-hunter to expel a spirit tormenting her family.
UK | 103 min
Director: Ogo Okpue
Writer: Ogo Okpue
Producer: Ogo Okpue
Cast: Vanessa Vanderpuye, Nse Ikpe Etim, Wale Ojo, Garcia Brown, Paul Coster
Cinnamon
Jodi, a gas station attendant with killer pipes and big dreams (Hailey Kilgore), falls hopelessly in love with a hustler (David Iacono), only to fall foul of a local crime lord (Pam Grier) and her murderous family.
USA | 91 min
Director: Bryian Keith Montgomery, Jr.
Writer: Bryian Keith Montgomery, Jr.
Producers: Oz Scott, Kevin Garnett
Cast: Damon Wayans, Pam Grier, Hailey Kilgore, David Iacono
Jagged Mind *World Premiere
When Billie starts dating a mysterious new girlfriend, she is plagued by blackouts and strange visions that lead her to discover she's stuck in a series of time loops.
USA | 88 min
Director: Kelley Kali
Writer: Allyson Morgan
Producers: David Worthen Brooks, Arbi Pedrossian, Jenna Cavelle, Daniela Ruiz, Kelley Kali, Congyu E
Cast: Maisie Richardson-Sellers, Shannon Woodward
Million to One *World Premiere
Dre Shaw reluctantly puts his life as a social media rising star on hold to return home for his brother's wedding, only to go from family liability to savior.
USA | 73 min
Director: Harold Jackson
Writer: Harold Jackson
Producers: Harold Jackson, Elena Lake, Laketa Bailey, Tsedey Aragie
Cast: Rob Gordon, Ashley Rios, Michael J. Patterson, Briana Cortesiano
Murder City *World Premiere
After losing his job on the police force, Neil (Mike Colter) is forced to work with the city's most ruthless kingpin, Ash (Stephanie Sigman), to settle the debts of his estranged father, Graham (Antonio Fargas).
Mexico | 85 min
Director: Michael D. Olmos
Writer: Will Simmons
Producers: Oz Scott, Kevin Garnett, Hicham Benkirane
Cast: Mike Colter, Stephanie Sigman, Antonio Fargas, Medina Senghore
Phels High *World Premiere
Loyalty among friends isn't always the case, when your life is on the line.
USA | 85 min
Director: Kevin J. Nelson
Writer: Kevin J. Nelson
Producers: Kevin J. Nelson, Michael Arcell, Rovelt Laforet
Cast: Omari Hardwick, Elise Neal, Michael Hyatt, TJ Atoms, Allen Maldonado
Playing Sam *World Premiere
When a Latina actress struggles to stand out from the stereotypical role, she channels her turbulent love life to book the character of her dreams.
USA | 89 min
Director: Ramon Pesante
Writers: Ramon Pesante, Jenni Ruiza
Producers: Jessica Hernandez, Jenni Ruiza, Elaine del Valle, Michelle Johnson, Marc Reign, Burton Lewis
Cast: Jenni Ruiza, Marc Reign, William McDermitt, Phyllis Salaberrios
Summer of Violence *World Premiere
Refusing law school to pursue poetry, a sheltered college grad, cut off from her father's money, struggles to survive while living in Denver during the "Summer of Violence" in 1993.
USA | 104 min
Director: Nicki Micheaux
Writer: Nicki Micheaux
Producers: Efuru Flowers, Nicki Micheaux, Sean Riggs
Cast: Kasey Inez, Damon Gupton, Jahking Guillory
DOCUMENTARY FEATURES
A competitive section for nonfiction feature films directed by persons of African descent or centered on the culture and experiences of persons of African descent. Films in this category are eligible to be nominated to compete for the Jury Award for Best Documentary ($2,500 cash prize). The following films represent the 2023 official selections in the Documentary Features category:
Bad Things Happen in Philadelphia *World Premiere
"Bad Things Happen in Philadelphia" is a full-length documentary focusing on the effects of gun violence on young men, women and mothers living in Philadelphia.
USA | 69 min
Director: Kyra Knox
Producer: Kyra Knox
Executive Producers: Allen Iverson, Mark Mims
Cast: Garry Mills, Wynter Bess, Kalil Camara, David King
Betye Saar: Ready to be a Warrior
Filmed over the course of 8 years, this documentary is a love letter to famed LA artist Betye Saar as she navigates life as a Black woman artist.
USA | 77 min
Director: Angela Robinson Witherspoon
Producers: Angela Robinson Witherspoon, Abdul Malik Abbott
Cast: Betye Saar, John Legend, CCH Pounder, Alison Saar, Lezley Saar
Birthing Justice
America's medical establishment has turned giving birth into a battleground for Black women and their babies.
USA | 86 min
Director: Monique N. Matthews
Writers: Jacoba Atlas, Monique N. Matthews
Producer: Sasheen Artis
Cast: Allyson Felix
Black Barbie: A Documentary
Through intimate access to a charismatic Mattel Insider, Beulah Mae Mitchell, "Black Barbie" delves into the cross-section of merchandise and representation as Black women strive to elevate their own voices and stories, refusing to be invisible.
USA | 100 min
Director: Lagueria Davis
Writer: Lagueria Davis
Producers: Aaliyah Williams, Lagueria Davis
Cast: Beulah Mae Mitchell, Kitty Black Perkins, Stacey McBride-Irby, Ashley Blaine Featherson-Jenkins, Gabourey Sidibe, Julissa Calderon
Gaining Ground: The Fight for Black Land *World Premiere
From Executive Producer Al Roker, Gaining Ground: The Fight for Black Land answers the question: Why has Black ownership of farmland dwindled to alarmingly low numbers? and examines the causes, effects, and solutions to the issue of Heirs' Property.
USA | 96 min
Director: Eternal Polk
Writer: Eternal Polk
Producers: Chimene Williams, Denise Hurst Green, Francisco Newman
Executive Producers: Al Roker, Eternal Polk
Higher Power *World Premiere
"Higher Power" uses the stories of Black Washingtonians fighting to enter the legal cannabis industry to reveal the stark reality of 700,000 disenfranchised Americans living in Washington, D.C. and the urgent need for D.C. Statehood.
USA | 64 min
Director: Dewey Ortiz Jr.
Writers: Rafi Aliya Crockett, Dewey Ortiz Jr.
Producer: Rafi Aliya Crockett
Cast: Eleanor Holmes Norton, Queen Adesuyi, David Gross, Jason Alrich, John Che Larracuente
Locked Out
Owning a home—the cornerstone of generational wealth—is increasingly out of reach for people of color. In Detroit, a group of Black women fight against scammers, evictions, and traditional banks to help make "The American Dream" a reality for all.
USA | 87 min
Directors: Kate Davis, Luchina Fisher
Producer: Rupert Maconick
Cast: Soummer Crawford, Geraldine Smith-Bey, Niaja Rutledge
National Battle of the Bands, Salute To HBCU Marching Bands *Festival Premiere
History, Culture, Pomp, and Circumstance. From football halftimes to battles in the stands. So, you think you know all there is to know about HBCU Marching Bands…? Well think again!
USA | 42 min
Director: Reggie Scott
Writer: Reggie Scott
Producers: Reggie Scott, Derek Webber
Cast: Derek Webber, Dr. Charles McClelland, Chauncey Hamlett, Dr. Julian White, Dr. Michael Magruder, Donovan Wells, Warren Duncan, Kedrick Taylor, Jared White
Riding Legacy (An Oklahoma Black Cowboy Story)
Cowboy culture as the past, present, and future of Black Oklahomans.
USA | 60 min
Directors: Kian Taylor, James "Videohero" Ridley
Writer: Nicole Jocleen
Producer: Nicole Jocleen
Cast: Danell Tipton, Tory Johnson, Kandra Demery, Ronnie Davis, Da'Mon Hopkins
The Five Demands
"The Five Demands" tells the dramatic but little-known story of the 1969 student strike that changed the face of higher education.
USA | 74 min
Directors: Greta Schiller, Andrea Weiss
Producers: Greta Schiller, Andrea Weiss
Executive Producer: Stanley Nelson
Cast: Henry Arce, Francee Covington, Dorothy Randall Gray, Charles Powell
Previously announced, the festival will open with the upcoming Netflix satirical conspiracy caper film They Cloned Tyrone starring John Boyega, Teyonah Parris and Jamie Foxx. Emmy-winning writer, producer and actor Lena Waithe is ABFF's 2023 Festival Ambassador.
Since its inception, the highly regarded American Black Film Festival has become a cornerstone for diversity in Hollywood. It has premiered the work and supported the careers of many of today's most successful filmmakers, actors, writers and stand-up comedians and is recognized as a standard-bearer of excellence for Black creativity. Continuing its legacy to empower Black artists and showcase a wide range of entertainment content the ABFF features studio premieres, independent films, master classes, panels, talent showcases, networking and hospitality events.
For festival information, including a full list of panels and screening that will be presented at the 2023 ABFF and how to obtain an ABFF pass, visit www.abff.com. Follow @ABFF on Twitter and @AmericanBlackFilmFestival on Instagram and Facebook.
ABFF sponsors and partners to date are Warner Bros. Discovery and HBO® (Founding), Andscape, Ally (Presenting), City of Miami Beach, Greater Miami Convention & Visitors Bureau (GMCVB), UPS, TV One Networks, Netflix (Major), American Airlines, IMDb, Sony Pictures Entertainment, Variety, YouTube Black Voices, Prudential Financial, Bounce TV (Official), A&E, BET Media Group, Motion Picture Association (MPA), Confluential Films, Pfizer, Miami Beach Visitor and Convention Authority (Supporting).
---
About ABFF
The American Black Film Festival (ABFF) is a property of ABFF Ventures LLC, an entertainment company specializing in the production of live events and platforms that celebrate Black culture and achievement. The ABFF, the company's flagship event, is dedicated to recognizing Black talent and showcasing quality film and television content by and about people of African descent. ABFF founder Jeff Friday conceived the festival in 1997 as a vehicle to strengthen the Black entertainment community by fostering resource sharing, education and artistic collaboration. Now in its 27th year, the festival has become a key proponent of diversity in Hollywood, providing a platform for emerging Black artists. The ABFF is a property of ABFF Ventures LLC, an entertainment company specializing in the production of live events that promote Black culture and achievement.
---
Media Contact:
Chelsye J. Burrows
ABFF Ventures LLC
[email protected]
https://www.nicecrowd.com/wp-content/uploads/2022/05/news-ABFF-Since-1997.jpg
650
900
nicecrowd
https://www.nicecrowd.com/wp-content/uploads/2023/06/Nice-Crowd.png
nicecrowd
2023-04-20 06:53:53
2023-05-19 12:30:28
The 2023 American Black Film Festival Announces Official Feature and Documentary Lineup