BLACK PANTHER Director Ryan Coogler Returns to the American Black Film Festival to Headline the ABFF Talk Series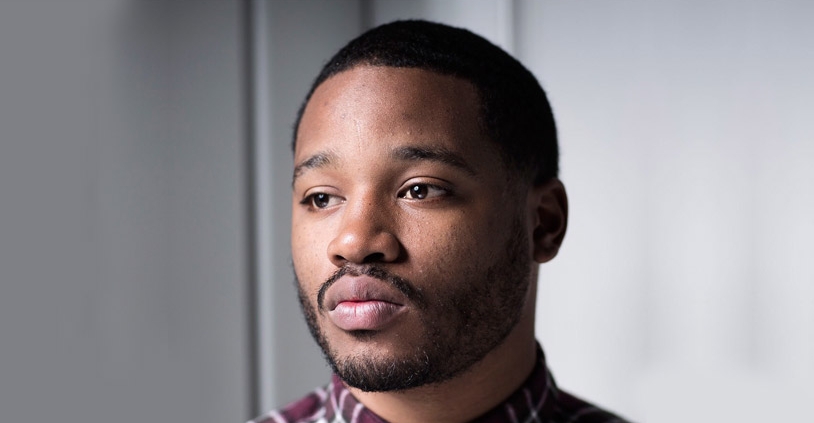 THE 22ND ANNUAL ABFF TO BE HELD IN MIAMI JUNE 13 – 17, 2018
New York, (April 20, 2018) – On the heels of smashing box-office records, Black Panther director/writer Ryan Coogler returns to the 22nd annual American Black Film Festival (ABFF) as one of its most distinguished alumni. He will headline the "ABFF Talk Series" on Saturday, June 16 in Miami, Florida.
"A Conversation with Ryan Coogler," will spotlight Coogler's journey to success, how he catapulted from a breakout indie talent to an A-list director, and the path he took to become one of the most respected and sought-after filmmakers in Hollywood. The interview will also highlight his connection to the ABFF from the beginning of his career.
Founded by film and television producer Jeff Friday, the ABFF for more than two decades, has provided a platform for emerging black artists. It has premiered the early works and supported the careers of many of today's most successful actors, producers, writers, directors and stand-up comedians – including Anthony Anderson (Black-ish), Will Packer (Girls Trip), Issa Rae (Insecure), Omari Hardwick (Power) and Raoul Peck (I Am Not Your Negro). Through its TalentWorks initiative, the festival sustains talent pipeline programs supported by entertainment companies (HBO, Turner, ComcastNBCU) that have significantly expanded the reach of the diverse talent working in Hollywood today.
In 2011, Coogler was a beneficiary of one of these programs and won the HBO Short Film Award for his film FIG, along with a $20,000 cash prize.
Following ABFF, Coogler continued his career and directed his first feature-length film, Fruitvale Station, which earned rave reviews. In 2015, he directed the mega-hit Creed, a spin-off of the Rocky films, starring Michael B. Jordan and Sylvester Stallone. Most recently, Coogler signed on to executive produce of Creed 2 and tapped another ABFF alum, Steven Caple, Jr., to direct.
In 2016, Coogler was recognized for his accomplishments and was presented with the "Rising Star" award at the 2016 ABFF Honors, an awards show extension of the American Black Film Festival that salutes the outstanding achievement in film and television of individuals, as well as recognizing those who champion diversity and inclusion. ABFF Honors aired on BET Networks.
While filming Creed, Coogler received the call to direct Black Panther and has delivered Marvel and Disney the most outstanding Hollywood achievement of the 21st century to date, a black superhero story with an almost all-black cast. Black Panther has recently surpassed Titanic on the all-time list of highest-grossing films to become the third-biggest earner in unadjusted profits. Coogler's meteoric rise has secured his place in film history.
"Ryan is a tremendous talent, but more importantly a humble and thoughtful human being. It is because of people like him that the ABFF continues its mission of supporting inclusion in film and television. What he's accomplished after just three feature films is unprecedented and proves that it is in Hollywood's own best interest that it continues to focus on diversity," said Jeff Friday, ABFF Ventures Founder & CEO.
For information about the 2018 American Black Film Festival visit www.ABFF.com. To apply for media credentials to cover the 2018 American Black Film Festival, apply here: https://www.abff.com/miami/media/media-credentials/.
Follow ABFF on its social media platforms:
Sponsors for the 2018 American Black Film Festival are HBO® (Founding and Presenting Sponsor); Greater Miami Convention & Visitors Bureau (Host and Presenting Sponsor); TV One, Cadillac, and Comcast NBCUniversal (Presenting Sponsors); BET and Turner (Premier Sponsors); American Airlines, Codeblack Films, Motion Picture Association of America (MPAA) and Verizon (Official Sponsors); Gentleman Jack, LOL Networks and truTV (Supporting Sponsors); and SAGIndie and Walter Kaitz Foundation (Industry Partners).
---
ABOUT ABFF:
The American Black Film Festival (ABFF) is an annual event dedicated to showcasing quality film and television content by and about people of African descent. The festival is committed to the belief that Black artists and content creators deserve the same opportunities as their mainstream counterparts. ABFF founder Jeff Friday conceived the festival in 1997 as a vehicle to promote diversity in the motion picture industry, and strengthen the Black filmmaking community through resource sharing, education, artistic collaboration and career development. For more than two decades, the ABFF has been the standard-bearer of excellence in independent Black cinema, having premiered the works and supported the careers of many of today's most successful artists, including Ryan Coogler (Black Panther), Anthony Anderson (Black-ish), Will Packer (Girls Trip), Issa Rae (Insecure), Omari Hardwick (Power) and Raoul Peck (I Am Not Your Negro). Today, it is the preeminent pipeline for Black talent, in front of and behind the camera, significantly expanding the range of talent in the entertainment industry at large. The ABFF is a property of ABFF Ventures LLC, a multifaceted entertainment company specializing in the production of live events, television and digital content, targeted to upscale African American audiences. The company is a joint venture between Film Life Inc. and Black Enterprise, two prominent media and event companies, each with legacies of showcasing the best of African American culture and achievement.
---
PRESS CONTACT:
Strategic Heights Media
Michelle Huff Elliott
[email protected]
212-634-7176
https://www.nicecrowd.com/wp-content/uploads/2018/04/press-Ryan-Coogler.jpg
436
814
nicecrowd
https://www.nicecrowd.com/wp-content/uploads/2023/06/Nice-Crowd.png
nicecrowd
2018-04-20 14:10:13
2018-04-20 14:10:13
BLACK PANTHER Director Ryan Coogler Returns to the American Black Film Festival to Headline the ABFF Talk Series