The American Black Film Festival (ABFF) Announce the Finalists in the 6th Annual Comedy Wings Competition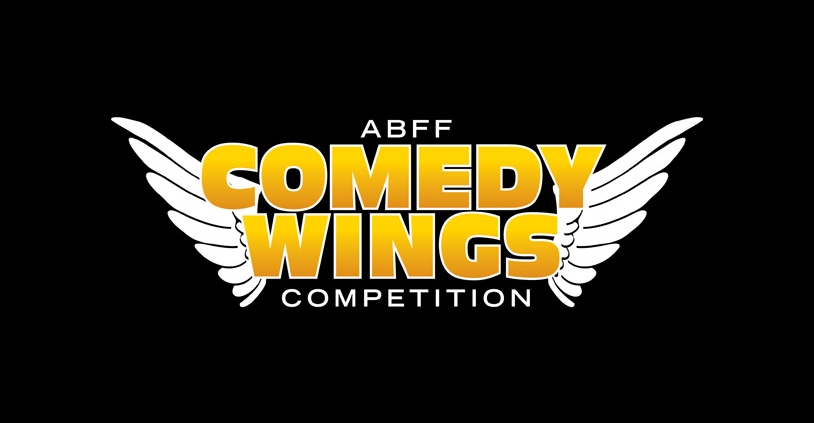 EMERGING COMEDIANS WILL COMPETE FOR THE TOP SPOT AT THE 2018 ABFF IN MIAMI ON FRIDAY, JUNE 15
Los Angeles, CA (April 11, 2018) – ABFF Ventures announced today their selection of finalists who will compete at the 6th annual Comedy Wings Competition, presented by HBO, during the American Black Film Festival in Miami June 13-17.
Last night, nine comedians competed for a finalist position at The HaHa Comedy Club in North Hollywood, hosted by comedian Alex Thomas. Each finalist will receive an all-expense paid trip to Miami, with the opportunity to win a $5,000 cash prize and attend an informational meeting with HBO talent executives.
They were judged by accomplished artists and industry executives, including "Def Comedy Jam" producer Bob Sumner; television executive and producer Rikki Hughes; comedian and actor Affion Crockett; CAA Executive Jelani Johnson; Original Programming Manager at TBS Networks Olivia Morris; Producer Mark Adkins; Television Personality and Contributor at TMZ Loren Lorosa; ABFF Ventures CEO Jeff Friday and Director of U.S. Syndication Sales at Sony Pictures Television, Monique Kelley.
The Comedy Wings Competition is one of several platforms innovated by the ABFF that is designed to uncover talent and introduce them to a broader audience. ABFF has always participated in the cultivation of Black talent and has provided a stage over the years for dynamic performers such as Kevin Hart, Cedric the Entertainer, Craig Robinson, Tommy Davidson and Bill Bellamy.
"Comedy Wings is an extension of ABFF's 22-year relationship with HBO, which also includes the HBO Short Film competition. Both of these platforms were created with the intent of introducing emerging talent to the entertainment industry at large," says ABFF Ventures CEO, Jeff Friday.
"Since its inception, The Comedy Wings competition has been one of the highlights of the ABFF," said Dennis Williams, Senior Vice President of Corporate Affairs and Corporate Social Responsibility, HBO. "No examination of Black creativity would be complete without including the comedic tradition and the long legacy of humorists, who have provided insightful laughter and levity when people have needed it the most. HBO has long recognized, nurtured and tended to many of those comedic voices so we are eager to laugh with the talented performers we are sure to see on stage this year at the ABFF!"
This year's five finalists are emerging comics from across the United States, with diverse styles and sensibilities.
See our complete list below:
Leighann Lord
Recently named one of the 35 Most Hilarious Comedians of Diversity, Leighann has been seen on Lifetime, AspireTV, Comedy Central, HBO's Def Comedy All-Star Jam and ABC's, The View. She's performed for U. S. troops stationed in Europe, the South Pacific, and the Middle East. Leighann's comedy album, I've Got Connections, is played heavily on Sirius satellite radio and she has been a radio/TV co-host on the Emmy-nominated Star Talk with Neil de Grasse Tyson. Leighann, a native New Yorker, is the author of several humor books including Dict Jokes and Real Women Do It Standing Up.
T. Murph
T. Murph is an Internationally known comedian who has been featured on nationally syndicated shows Chicago Fire, Key & Peele, the 2014 Reboot of BET's ComicView, and Get Shorty on Epix. In 2017, Murph was a 2nd City Breakout Comic, STANDUp NBC finalist and has headlined shows in Dubai, Punta Cana, and Jamaica! T. Murph has built an undeniable following across the country touring hundreds of colleges and performing for thousands of students. When he's not on tour you can catch him hosting his monthly Show "FADED by T Murph" in Chicago!
Rita Brent
Rita Brent is an up-and-coming Comedienne based in Jackson, Mississippi. In 2013, Rita made a sharp career turn and responded to, what she believes was the voice of God, urging her to do stand-up comedy. Since then, she has been fully committed to the craft and finding a place for her voice in the industry. In 2016, she was the opening act for the late and legendary, Dick Gregory. She also met Rickey Smiley in 2016 and he took her under his wings as a mentee and tours with him often as an opening act on the "Rickey Smiley and Friends Tour."
Blaq Ron
NBC "Stand Up For Diversity" regional finalist and Dallas, TX native Ron Dailey, more commonly known as "Blaq Ron," is rapidly burning up the underground comedy scene at a gasoline infused pace! Regaled as one of Texas' hottest young comedians, the "Malcolm X of Comedy" has certainly hit the ground running. His observational humor quickly gained the attention of the local club promoters and comedy competition judges, which propelled him to feature and tour with comedians Dick Gregory, Robert Powell, Lil Rel Howery, Arlen "Griff" Griffin, Rob Stapleton, Rodney Perry, Joe Torry, Shuckey Duckey, and dozens more.
Kris Atkins
With his quick-witted style of deadpan along with his southern vernacular and twang to match; comedian/writer/actor Kris Atkins often leaves audiences doubled over gasping for air. Kris is the epitome of the old saying "big things come in small packages". He is considered an observational comedian with experience performing for churches, schools, corporations, arenas, and comedy clubs (Improv, Jokes n Notes, Comedy Store, Caroline's, Gotham, etc.) all around the nation.
The Comedy Wings Competition Competition is one of several platforms innovated by the ABFF, designed to uncover talent and introduce them to a broader audience. To purchase passes, tickets for events, panels and screenings at the 2018 American Black Film Festival, log on to https://www.abff.com/miami/festival-passes/.
Join the conversation on social media by logging on to ABFF's multiple social media platforms:
Sponsors for the 2018 American Black Film Festival are HBO® (Founding and Presenting Sponsor); Greater Miami Convention & Visitors Bureau (Host and Presenting Sponsor); TV One, Cadillac, Comcast NBCUniversal (Presenting Sponsors); BET, Turner (Premier Sponsors); American Airlines, Codeblack Films, The Motion Picture Association of America (MPAA), Verizon (Official Sponsors); Gentleman Jack, LOL Networks, and truTV (Supporting Sponsors); and SAGIndie, Walter Kaitz Foundation (Industry Partners).
---
ABOUT ABFF:
The American Black Film Festival (ABFF) is an annual event dedicated to showcasing quality film and television content by and about people of African descent. The festival is committed to the belief that Black artists and content creators deserve the same opportunities as their mainstream counterparts. ABFF founder Jeff Friday conceived the festival in 1997 as a vehicle to promote diversity in the motion picture industry, and strengthen the Black filmmaking community through resource sharing, education, artistic collaboration and career development. For more than two decades, the ABFF has been the standard-bearer of excellence in independent Black cinema, having premiered the works and supported the careers of many of today's most successful artists, including Ryan Coogler (Black Panther), Anthony Anderson (Black-ish), Will Packer (Girls Trip), Issa Rae (Insecure), Omari Hardwick (Power) and Raoul Peck (I Am Not Your Negro). Today, it is the preeminent pipeline for Black talent, in front of and behind the camera, significantly expanding the range of talent in the entertainment industry at large. The ABFF is a property of ABFF Ventures LLC, a multifaceted entertainment company specializing in the production of live events, television and digital content, targeted to upscale African American audiences. The company is a joint venture between Film Life Inc. and Black Enterprise, two prominent media and event companies, each with legacies of showcasing the best of African American culture and achievement.
---
PRESS CONTACT:
Strategic Heights Media
Michelle Huff Elliott
[email protected]
212-634-7176
https://www.nicecrowd.com/wp-content/uploads/2018/04/Logo-Comedy-Wings-2018.jpg
436
814
nicecrowd
https://www.nicecrowd.com/wp-content/uploads/2023/06/Nice-Crowd.png
nicecrowd
2018-04-11 13:55:07
2018-04-11 13:55:07
The American Black Film Festival (ABFF) Announce the Finalists in the 6th Annual Comedy Wings Competition