"Central Intelligence" Starring Dwayne Johnson and Kevin Hart, to Screen as Opening Night Film at the 20th American Black Film Festival on June 15, 2016 in Miami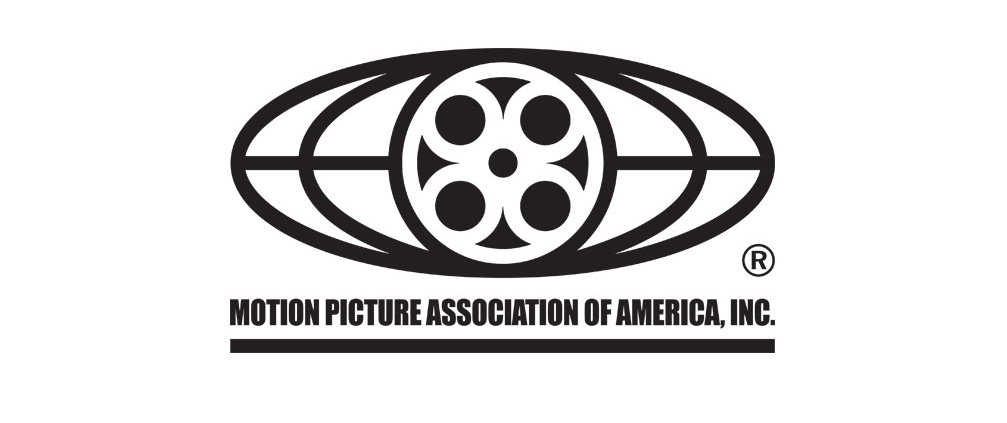 ABFF FIRST LOOK CONVERSATIONS CONFIRMED WITH NATE PARKER, AJA NAOMI KING AND GABRIELLE UNION FOR "THE BIRTH OF A NATION" AND GABRIELLE UNION, DAVID E. TALBERT AND WILL PACKER FOR "ALMOST CHRISTMAS"
PRESENTED BY THE MOTION PICTURE ASSOCIATION OF AMERICA, INC. (MPAA), WITH COURTESY FROM WARNER BROS. PICTURES, FOX SEARCHLIGHT PICTURES AND UNIVERSAL PICTURES
New York, New York (May 24, 2016) – The new action comedy Central Intelligence, from director Rawson Marshall Thurber (We're the Millers, Dodgeball) will screen on opening night of the 20th American Black Film Festival on Wednesday, June 15, at the Olympia Theater, 174 East Flagler Street, Miami. The opening night film is presented by the Motion Picture Association of America, Inc. (MPAA), courtesy of Warner Bros. Pictures, in advance of its nationwide release.
Starring Dwayne Johnson (San Andreas, Hercules, Furious 7) and Kevin Hart, (Ride Along, The Wedding Ringer, Get Hard), Central Intelligence follows a one-time bullied geek, Bob (Johnson), who grew up to be a lethal CIA agent, coming home for his high school reunion. Claiming to be on a top-secret case, Bob enlists the help of former "big man on campus," Calvin (Hart), now an accountant who misses his glory days. But before the staid numbers-cruncher realizes what he's getting into, it's too late to get out, as his increasingly unpredictable new friend drags him through a world of shoot-outs, double-crosses and espionage that could get them both killed in more ways than Calvin can count.
A New Line Cinema and Universal Pictures presentation distributed by Warner Bros. Pictures, Central Intelligence also stars Oscar-nominee Amy Ryan (Gone Baby Gone), Aaron Paul (TV's Breaking Bad), and Danielle Nicolet (TV's The Game, Born Again Virgin) and will open in theaters June 17.
"The MPAA is thrilled to sponsor the American Black Film Festival for the fourth year in a row and the Opening Night film for the second year. We are pleased to partner with one of our member studios, Warner Bros., to bring their new film, "Central Intelligence," starring Dwayne Johnson and Kevin Hart, to the festival audience. I want to commend my good friend, Jeff Friday, and everyone at the American Black Film Festival for the amazing job they have done over the past 20 years. MPAA's ongoing partnership with the ABFF underscores my belief that our industry is best served when we present a wide array of diverse stories," said Senator Chris Dodd, Chairman and CEO of the Motion Picture Association of America.
ABFF FIRST LOOK is a new signature panel event at the ABFF, and will give festival attendees an inside look into two of the Fall's most talked about films: The Birth of a Nation and Almost Christmas.
THE BIRTH OF A NATION, presented by MPAA, courtesy of Fox Searchlight Pictures, will include an enlightening conversation with The Birth of a Nation filmmaker and actor Nate Parker (Beyond the Lights, Red Tails), along with actress Aja Naomi King (How To Get Away with Murder) and actress Gabrielle Union (Being Mary Jane, Bad Boys II). They will showcase behind-the-scenes clips on the making of the film, as well as discuss the film's incredible journey to date. The panel will take place on Friday, June 17 at 11:00 a.m. at the Ritz Carlton Miami.
Set against the antebellum South, THE BIRTH OF A NATION follows Nat Turner (Nate Parker), a literate slave and preacher, whose financially strained owner, Samuel Turner (Armie Hammer), accepts an offer to use Nat's preaching to subdue unruly slaves. As he witnesses countless atrocities – against himself and his fellow slaves – Nat orchestrates an uprising in the hopes of leading his people to freedom. The film opens in theaters October 7.
Images: http://wdrv.it/1QiLQjL
Teaser Trailer: http://wdrv.it/1XzK2Zu
Hashtag: #TheBirthofaNation
"Senator Dodd and the MPAA team have been wonderful partners over the past four years and have proven their commitment to supporting diversity in the motion picture industry," says ABFF Founder Jeff Friday. "We are excited about their expanded footprint at this year's festival including hosting our opening night film and inaugural ABFF First Look panel series."
THE MAKING OF ALMOST CHRISTMAS, sponsored by Comcast NBCU, courtesy of Universal Pictures, an MPAA studio, will bring the ABFF audience a first-look at Universal's new comedy from writer/director/executive producer David E. Talbert (Baggage Claim) and producer Will Packer (Ride Along, Think Like a Man series, This Christmas). The all-star cast is led by Kimberly Elise, Danny Glover, John Michael Higgins, Romany Malco, Mo'Nique, JB Smoove, Gabrielle Union, Omar Epps, Nicole Ari Parker, Jessie Usher and DC Young Fly.
Almost Christmas tells the festive story of a beloved patriarch who asks his family for one gift this holiday season: to get along. If they can honor that wish and spend five days under the same roof without killing one another, it will be a Christmas miracle.
Talbert, Packer and Union (who also executive produces the comedy) will participate in a panel discussion for festivalgoers about the making of Almost Christmas on Friday, June 17 at 2:00 p.m. at the Ritz Carlton Miami. The panel will be moderated by Buzzfeed Pop Culture Editor, Sylvia Obell.
Almost Christmas arrives in theaters on November 11.
Images: http://wdrv.it/1QiLQjL
Teaser Trailer: Watch
Hashtag: #AlmostChristmas
To purchase passes, tickets for events, panels and screenings at the American Black Film Festival, log on to www.ABFF.com.
Join the conversation on social media by logging on to ABFF's multiple social media platforms:?
Sponsors for the American Black Film Festival are HBO® (Founding and Presenting Sponsor), Greater Miami Convention & Visitors Bureau (Host and Presenting Sponsor), TV One, Cadillac, and McDonald's (Presenting Sponsors); BET, Comcast NBCUniversal and Prudential (Platinum Sponsors); AARP, American Airlines, Coors Light, Kwesé Media, Motion Picture Association of America (MPAA), Time Warner, and VH1 (Official Sponsors); TBS (Supporting Sponsor); 21st Century Fox, ASPiRE, Atlanta Mayor's Office of Film & Entertainment, CNN, Fox Searchlight Pictures, RLJ Entertainment, SAGIndie, Walter Kaitz Foundation (Industry Partners); Black Enterprise, Ebony Magazine, MIA Magazine, Upscale and TheYBF.com (Media Partners); and Blacknoir.com (Promotional Partner).
ABOUT ABFF:
The American Black Film Festival (ABFF) is an annual event dedicated to showcasing quality film and television content by and about people of African descent. The festival is committed to the belief that Black artists and content creators deserve the same opportunities as their mainstream counterparts. ABFF founder Jeff Friday, conceived the festival in 1997 as a vehicle to promote diversity in the motion picture industry, and strengthen the Black filmmaking community through resource sharing, education, artistic collaboration and career development. Today, the ABFF is recognized as the preeminent pipeline to new Black talent, both in front of and behind the camera, and is regarded as one of the leading film festivals in the world. The ABFF is a property of ABFF Ventures, LLC., which is a partnership between Film Life, Inc. and Black Enterprise.
ABOUT MPAA:
The Motion Picture Association of America Inc. (MPAA) serves as the voice and advocate of the American motion picture, home video and television industries from its offices in Los Angeles and Washington, D.C. Its members include: Walt Disney Studios Motion Pictures; Paramount Pictures Corporation; Sony Pictures Entertainment Inc.; Twentieth Century Fox Film Corporation; Universal City Studios LLC; and Warner Bros. Entertainment Inc.
CONTACT:
Strategic Heights Media
info@strategicheights.com
212-634-7176
https://www.nicecrowd.com/wp-content/uploads/2016/05/MPAA-logo-press.jpg
540
1007
nicecrowd
https://www.nicecrowd.com/wp-content/uploads/2023/06/Nice-Crowd.png
nicecrowd
2016-05-24 17:38:33
2016-05-24 17:38:33
"Central Intelligence" Starring Dwayne Johnson and Kevin Hart, to Screen as Opening Night Film at the 20th American Black Film Festival on June 15, 2016 in Miami