Finalists Announced for the 2021 American Black Film Festival's Annual HBO® Short Film Competition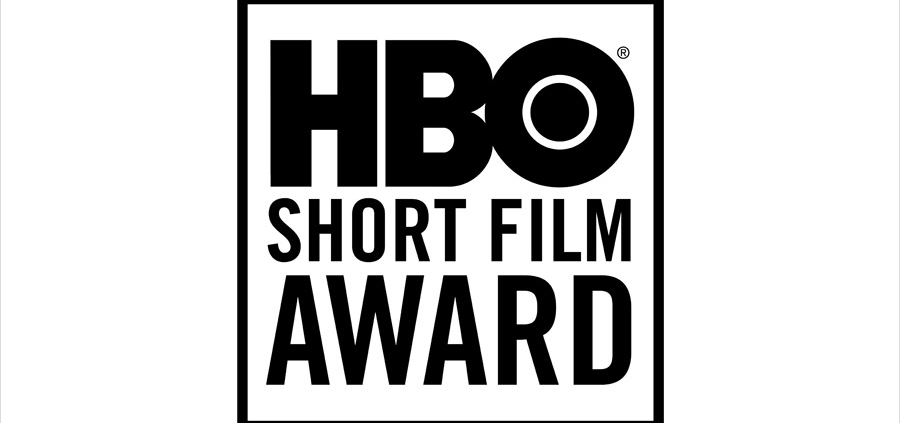 Emerging And Established Filmmakers Bring Innovative Storytelling And Diverse Perspectives To This Year's Virtual Festival
HBO announced today their selection of finalists who will compete in ABFF's 24th annual HBO® Short Film Competition. The 25th milestone festival will be hosted on ABFF PLAY, its custom-built online platform from November 3-28. Continuing with the festival's tradition, the online global event will include a line-up of independent films, network and studio previews and talk events. The HBO® Short Film Competition is regarded as one of the most prestigious short film showcases in the country.
This year's five finalists, Lin Que Ayoung ("Cracked"), Omar S. Kamara ("Mass Ave"), Natalie Jasmine Harris ("Pure"), Michelle Beck ("The Snakes"), and Phumi Morare ("When The Sun Sets") are emerging directors with diverse styles and sensibilities from across the United States. Prior winners include Ryan Coogler ("Black Panther"), Steven Caple Jr. ("Creed II"), Kiel Adrian Scott ("The Bobby Brown Story"), Saladin K. Patterson ("The Big Bang Theory") and Ben Watkins ("Burn Notice").
"As a founding sponsor, HBO continues to share ABFF's mission of elevating the dynamic world of Black film and providing a space for talented newcomers in the industry," said Dennis Williams, Senior Vice President, Corporate Social Responsibility, WarnerMedia. "We proudly continue this tradition by uplifting fresh, thought-provoking, and unique voices that move the needle in culture."
"The HBO Short Film Competition continues to be the industry-leading platform to showcase, reward and empower emerging Black storytellers," said Jeff Friday, Founder ABFF Ventures LLC and CEO Jeff Friday Media (JFM). We are extremely proud of our 24-year partnership with the HBO/WarnerMedia team and look forward to expanding our work in support of content creators of color."
HBO has been a founding sponsor of ABFF since 1998 and is dedicated to furthering ABFF's mission to showcase quality film and television content by and about people of African descent. Each film in this category will compete for ABFF's HBO® Short Film Award and a prize of $10,000 for the winner and $5,000 for each of the finalists. Access to this year's festival is free. To register and view content, including the HBO® Short Film Competition, hosted by Bevy Smith (Sirius XM's Bevelations), go to www.abff.com. The winner will be announced during the Best of the ABFF Awards Presentation on Sunday, November 28, 2021. ABFF is proud to be a qualifying festival for the Academy Awards® Short Film Awards.
The list of films in competition are listed below:
SHORT FILM FINALISTS
The following films are the 2021 official selections in the HBO® Short Film Competition, now in its 24th year.
CRACKED
2021 | USA | 15:34 min
Written, Directed & Produced by: Lin Que Ayoung
Logline: It's the end of the summer of 1985 in Queens, New York City. Toya, a feisty young girl, falls in love for the first time. After a series of disturbing events, Toya's affection for Poochy compels her to face her traumatic past.
Cast: Tatum Marilyn Hall, Meliki Hurd, Kizzmett Pringle, Dwayne R Grant, Paris Crayton III, Destinee Mikayla Henry, Bonnie Schneider, Kamal Ani-Bellow, Zonia Edward, Simone McCrear, Ange Musoni, Ka'Ress Pringle-Wishner, Avondre E.D. Beverley, Zaydin Gordon, Felix Alexis, Mino Jones
MASS AVE
2021 | USA | 20:51 min
Directed by: Omar S. Kamara
Written by: Omar S. Kamara, Jalmer Caceres
Produced by: Guo Guo
Logline: Over a day of landscaping work, a first-generation African American and his immigrant father have their tense relationship and different outlooks on life transformed irreversibly when they are racially profiled by police.
Cast: Benjamin A. Onyango, Omete Anassi
PURE
2021 | USA | 12:29 min
Written & Directed by: Natalie Jasmine Harris
Produced by: Natalie Jasmine Harris, Natalie Holley, Alexyss Robinson
Logline: On the eve of her cotillion ball, a young Black girl grapples with her queer identity and questions her purity. Website: https://www.purethefilm.org/
Cast: Mikayla Lashae Bartholomew, Jacob Daniel Smith, Josca Moore, Aaron Casey, Yohance Burton, Jonathon Munez, Kyle Price, Jamon Adams, Rennee Harrison, Tianne Johnson
THE SNAKES
2021 | USA | 14:12 min
Directed & Written by: Michelle Beck
Produced by: Michelle Beck, Mara Alcaly, Clea Alsip
Logline: In an alternate future, surrounded by a culture of fear, a young Black woman channels her rage through violent fantasies.
Cast: Carra Patterson, James Wallert, Michael A McGrath, Jacob Ming-Trent, Stacey Sargeant, Nilja Sun
WHEN THE SUN SETS
2019 | South Africa | 14 min
Directed & Written by: Phumi Morare
Produced by: Christine H. Cho
Logline: A young, black nurse living in 1985 apartheid South Africa must face her worst fears when she learns that her activist, younger brother may be in danger when he doesn't return after school.
Cast: Zikhona Bali, Aphiwe Mkefe, Thembekile Mathe, Awonke Mtonjana, Quinne Brown, Lumkile Mkwalo, Morne Van Jaarsveld, Ryan Angilly
Photos: Here
---
ABFF SOCIAL MEDIA:
---
ABFF sponsors to date include Warner Media, HBO® (Founding) Cadillac, Greater Miami Convention & Visitors Bureau (Presenting) Comcast NBCUniversal, Sony Pictures Entertainment, American Airlines, AT&T (Premier) ALLBLK, HBOMax, City of Miami Beach, Netflix, Prudential Financial, TBS, Yahoo!, Warner Bros, and Variety (Official) Accenture, AspireTV, Motion Picture Association (MPA) (Supporting). Media partners include TheGrio and Rolling Out.
---
ABOUT HBO
HBO® is one of the most respected and innovative entertainment brands in the world, serving iconic, award-winning programming through the HBO linear channels and the direct-to-consumer streaming platform, HBO Max®. Internationally, HBO-branded services are available in more than 85 countries across Asia, Europe, Latin America, and the Caribbean. A part of WarnerMedia, HBO is the world's most successful pay TV service with an extensive array of programming that includes some of the most notable television titles, including dramas like "Succession," "Watchmen," "Westworld," "Big Little Lies," "Game of Thrones," "The Sopranos," "Band of Brothers" and "The Wire," as well as comedy series "Barry," "Insecure" and "Sex and the City".
ABOUT ABFF
The American Black Film Festival (ABFF) is an annual event dedicated to recognizing Black talent and showcasing quality film and television content by and about people of African descent. Dedicated to the belief that diverse artists deserve the same opportunities as their mainstream counterparts, ABFF founder Jeff Friday conceived the festival in 1997 as a vehicle to strengthen the Black entertainment community by fostering resource sharing, education and artistic collaboration. Now in its 25th year, the festival has become a cornerstone of diversity in Hollywood, providing a platform for emerging Black artists – many of whom have become today's most successful actors, producers, writers, directors and stand-up comedians. The ABFF is a property of ABFF Ventures LLC, a division of Jeff Friday Media (JFM).
---
CONTACTS:
Mellony Torres
HBO Max
[email protected]
Courtney Wheeler
HBO Max
[email protected]
Chelsye J. Burrows
ABFF
[email protected]
For additional press materials, please visit: https://www.abff.com/pressroom/
https://www.nicecrowd.com/wp-content/uploads/2021/09/news-HBO-Short-Film-Competition-1.jpg
650
900
nicecrowd
https://www.nicecrowd.com/wp-content/uploads/2023/06/Nice-Crowd.png
nicecrowd
2021-09-24 10:25:42
2021-09-24 10:25:42
Finalists Announced for the 2021 American Black Film Festival's Annual HBO® Short Film Competition